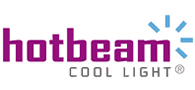 Company Profile
Hotbeam® is a pioneer in providing LED lighting in Australia. We have been providing LED solutions to the commercial and residential markets since 2003. Our range of energy efficient lighting products combine high performance LEDs with effective thermal management and efficient electronic design. Hotbeam® also provides custom LED development to fit individual project requirements.

Hotbeam® have been a supporter of a German linear LED brand since their inception back in 2007. We have worked with them in bringing their fully encapsulated IP67 range to the Australian market with great success. Their Red Dot award winning dot-free flexible LED luminaire proved a huge hit on our shores as well as everywhere around the world.

In mid-2018, we added a series of European and American brands to broaden our offering to the maturing market. For more information, please visit www.hotbeam.com.
Hotbeam
03 9899 9411
Balwyn North, VIC, 3104
* If you would like to update the text on your profile page, please contact Spec-Net.