Double Sided Gas Fireplace Melbourne from Real Flame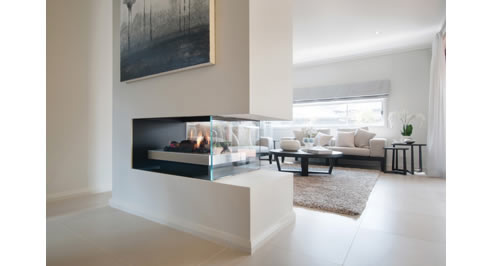 Our 'Double Vision' gas fire places are designed to allow for total flexibility in design where the fireplace is to be enjoyed from two sides.
These fireplaces can be installed into a frame and finished differently on both sides to compliment each room where the fire will be viewed from. Allowing complete flexibility with interior design.
Available in several finishes, including glass side panels for extra viewing perspectives.
- Conceived, designed, researched, developed and built in Australia
- Decorative & Customisable
- Conventional or Power flue
- Pebbles or Coals and Logs
- New application
- Traditional or contemporary
- Glass back or sides optional
- Millivolt ignition