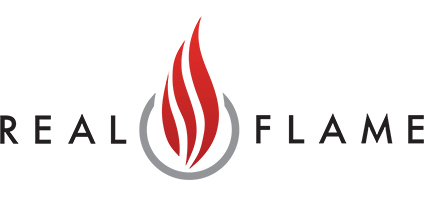 Company Profile
Flame is romantic, primal, and elemental; flame brings people together - at Real Flame, we are committed to designing and building fireplaces that create a focal point for family and friends to share life's special moments. Real Flame is a leading Australian flame company, with the expertise to help you imagine and choose your perfect fireplace, then make it come to life.

Since 1983, Real Flame has been at the cutting edge of fireplace design in Australia. We focus on continuous improvement and breakthrough innovations to keep us at the forefront of the Australian flame industry. Our business has been set up to serve the Australian consumer locally - we design, develop, and manufacture products at our Scoresby headquarters in Melbourne's outer east, while also leveraging our global manufacturing expertise. This has given us the ability to provide wood burning and electric flame products under the Real Flame banner. We have company-owned showrooms in Melbourne and Sydney, and we are supported by a wide dealer network nationally.

Real Flame joined the Glen Dimplex Group of companies in 2016, and is backed by Glen Dimplex's global network of Research & Development and Manufacturing expertise. Glen Dimplex is a global group with significant positions in Flame, Heating & Ventilation, and Consumer Products.

When you're ready to take the next step, we'll be waiting to bring your dreams to life.
Real Flame Gas Log Fires P/L
1300 554 155
1340 Ferntree Gully Rd, Scoresby,VIC, 3179
* If you would like to update the text on your profile page, please contact Spec-Net.