Altro Website Navigation Updates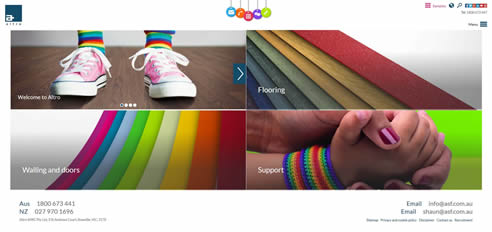 Here at Altro we are pleased to announce the launch of our new homepage and navigation for our website.
We have designed these to make it easier for you to use our website especially when viewing on a mobile phone or tablet as these become more mainstream. We have introduced a new menu to make it simpler and quicker for you to find the products that you want straight away!
As an industry leader, it was important for us to make information regarding solutions, services and trends easily accessible. We make it a point to provide our clients with the most accurate, up-to-date information and share our knowledge and expertise in the field.
You told us that our website was hard to navigate and we were listening. Thank you for your feedback and we hope the new navigation and homepage will make finding the information you want as quick as one click! If you experience difficulties or have further feedback about the new navigation please email us.