All In One Home Security Solution by Consolidated Security Merchants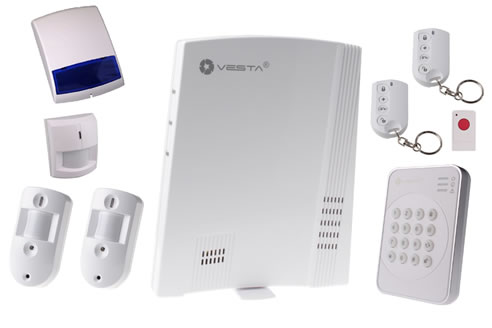 Whether you are a homeowner or tenant, living in a flat or mansion, Vesta wireless security systems are simple to use, affordable, flexible and reliable to meet your needs and provide you with protection and safety for your home and family.
Vesta security systems are an easy to use home security system, that allow you to monitor and manage your home remotely with a smart device and the internet.
Vesta systems are more than just your regular security alarm system, they use quality motion sensors with built-in colour cameras to detect intruders. If an intruder enters your property, your system doesn't just sound an alarm, it automatically activates it's cameras and takes a series of snap shots (images), which it then sends directly to your smart device. You now have visual verification of an actual intruder and the police will treat the call as a "crime in progress", meaning you get a priority response.
Vesta systems connect to your internet and turn your smart devices into a control centre, which allows YOU to control your system via the Vesta Portal app, in the palm of your hand.
The Vesta Portal app also allows you to remotely arm & disarm your system, take snapshots, check the status of your detectors, as well as viewing a history of events.