Timber for Major Mid-Rise Buildings from The Tilling Group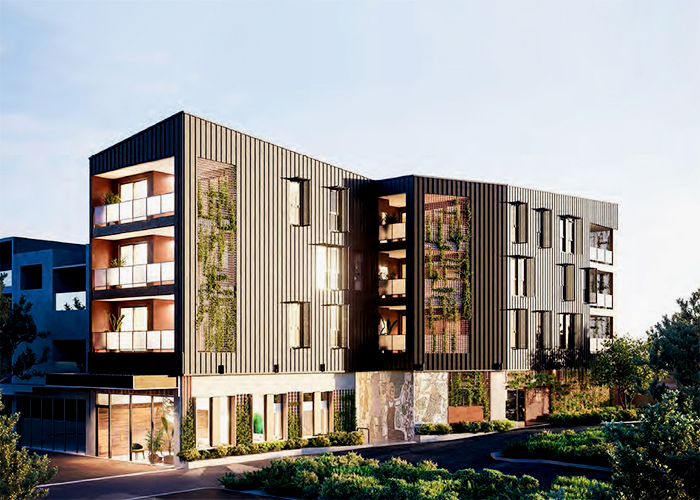 On the up - Part 1/4 - By Donyale Harrison, Timber Trader News, No. 402, January 2020
Timber is increasingly being used as a major material for mid- and high-rise buildings in Australia. We asked the experts what could speed up the transition.
Change is only ever smooth in retrospect. In the middle of the process, it tends to be much messier, with fits and starts only smoothed out into neat trend lines years later.
When it comes to the growth of timber mid-rise (4-8 storey) and high-rise (8+ storey) structures in Australia, we're still a way off the smooth part of the cycle, but it may now have reached the phase of more starts than fits, with strong increases in the number of timber-based builds in this sector over the past two years and more slated for the next two. There's still a long way to go before timber approaches the market share of steel and concrete. So how do we get there?
Historic Height
Tall timber building isn't new. The Garden Pavilion, built in Sydney for the International Exhibition of 1879, was 47m high at its apex and topped by a 30.5m span dome.
Brisbane's nine-storey Perry House from 1913 is still standing (now the Royal Albert Hotel). It was once a common construction method, but for much of the last century, we've seen steel and concrete dominate mid- and high-rise, with timber relegated mainly to domestic builds.
In 2012, Lendlease snaffled the record for what was then the tallest mass timber building in the world with Forte at Victoria Harbour in Melbourne. It used imported CLT to deliver a building that ticked a raft of sustainability and liveability boxes as well as showcasing a new building technique.
Immediately, the industry sat up and took notice. Several more builds turned to timber at the design stage - or shortly thereafter in some cases. One of these was Australand Property Group's The Green at Parkville.
"We were asked by TimberTruss to come up with an alternative proposal for The Green's construction, because it looked like it was being lost to steel," says Craig Kay, national product engineer at Tilling Group.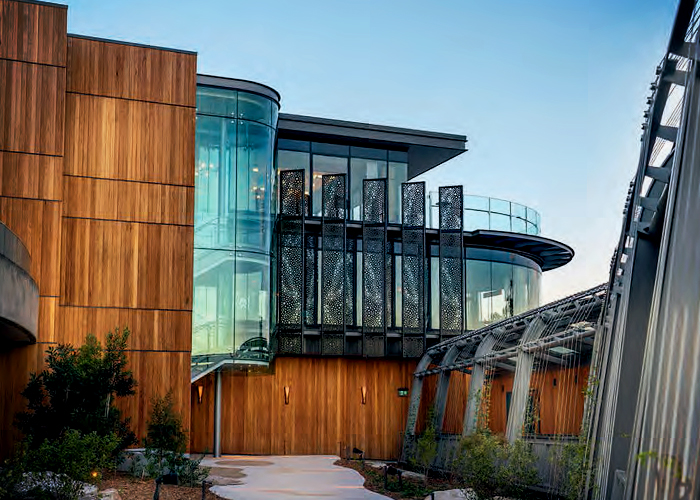 "We identified that we needed to make it as seamless as possible for them."
"We had just introduced the manufacture of TecBeam, so we raced to build some prototypes and had all the developers, designers and so on come here and jump on them to see how they performed. The next thing you know, we're madly constructing cassettes and designing all the attendant structural support and engineering."
It was a new concept, with a relatively short deadline, so the Tilling team worked closely with Australand, engineering consultants IrwinConsult and the architect firm SJB to get the job done. They knew the TecBeam and their LVL floor systems would work in this new application, but they needed to show how, and to come up with ways to make it easy for the builder.
"We went all-in," says Kay. "Testing, building... all the things that you perhaps shouldn't do, because it wasn't planned. But maybe that made things go better: everybody just got into it and we pulled it off."
The build represented more than just an engineering challenge for the Tilling team.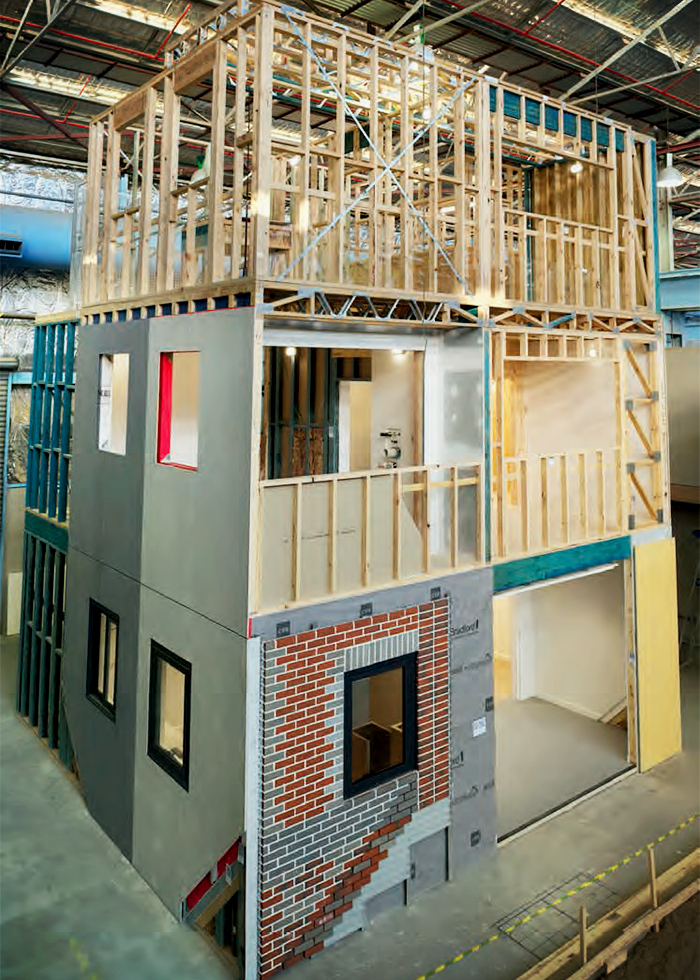 "It saw us move into the fabrication space," says Kay. "For The Green, it was all about time frames and experimenting, but on the builds we've done subsequently, we've seen that the fabricator and, even more so, the builder has been taken out of his or her comfort zone with this type of work. We know that human nature means that when you hit any impediment, you'll say 'Oh, that's all a bit too hard' and revert back to what you know. We identified that we needed to make it as seamless as possible for them and started fabricating elements such as our floor cassettes, so we can provide a one-stop shop for those elements."
Australand came out of the build a strong supporter of timber materials and systems.
"They were big advocates," says Kay. "They were able to show the cost benefit analysis because they built another building in concrete beside it at the same time. The construction time on the timber build was so much better. It had one level of concrete at the base, then four levels timber-framed with 900m² per level residential, including 283 prefabricated TecBeam and LVL floor cassettes and prefabricated timber wall framing. Those four levels of timber were constructed in six weeks. Some of the studs in the very lowest sections were LVL, as the build moved up and the stresses became less, we were able to go to framing timber."
In 2015, Australand was acquired by Singapore-based Frasers Centrepoint, and the team that had helped pioneer the system was no longer there to show off the building and spread the word. The success of the program had already garnered wide attention, though - and the Judges' Innovation award in the 2014 Australian Timber awards - and more designers and builders were set to follow. They just needed a little guidance.
Click here to continue reading, On the up - Part 2/4, or for more information, visit www.tilling.com.au.