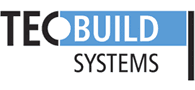 Company Profile
Tecbuild Systems is a wholly owned trademark of Tecbeam Australasia Pty. Ltd. Tecbuild offers engineered floor frame design solutions using the Tecbeam joist system. Design, estimating, shop drawings and certification are available from Tecbuild, working together with its national licensee Tilling Timber.

Tecbuild Systems are cost-effective construction system alternatives. Our engineered structural timber solutions provide unique span, load and deflection capabilities. Suitable for domestic residential as well as medium and high density, multi-residential and commercial projects. Tecbuild floor systems are an attractive, economic option to traditional concrete construction. For quality projects, Tecbeam joists provide unparalleled floor stiffness and an immediately noticeable absence of 'bounce' that is usually associated with timber construction.

The composite systems offered by Tecbuild, including TECSLAB and TECPRO, are unmatched for structural performance and engineered floor frame design and construction. Tecbuild's floor systems provide exceptional performance and construction efficiency for multi-residential, commercial and medium density applications. Key benefits of these systems; Significant overall construction cost savings, Compression of construction critical path, Reduction of trades on site, Fire engineered to meet all BCA requirements, Easy installation of underfloor services, Reduced footings with lightweight construction, Minimised steel beam requirements, Reduced site disruption and preliminaries costs of formwork and pumps etc, Environmentally superior to concrete and steel structures.

TECBUILD Systems
For enquires please contact Tilling Timber on 03 9725 0222
Call for address
* If you would like to update the text on your profile page, please contact Spec-Net.