Thermally Stable Office Spaces with ICF from ZEGO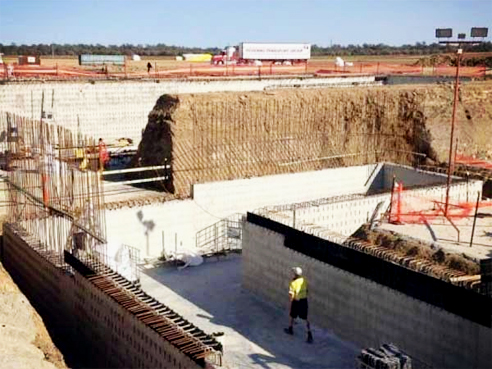 Barker Constructions were commissioned to project manage the construction of a new cotton gin by RivCott Gin in 2015 at Carrathool in the Riverina region of NSW.
RivCott CEO, Samuel Buster chose ZEGO ReFORM, a reusable formwork system as the preferred method for building the external walls using the ReFORM 200mm and 300mm concrete core. The 150 Series Domestic HomeFORM was used for the weighbridge project to create a thermally stable office within the gin.
By providing an alternative to precast panels, ZEGO ReFORM helped the client achieve savings on cranage costs, also speeding up the process of casting a reinforced concrete formwork structure while still attached to the foundation slab with a starter bar, which could not be achieved with precast.