Interlocking Polystyrene Construction Blocks from ZEGO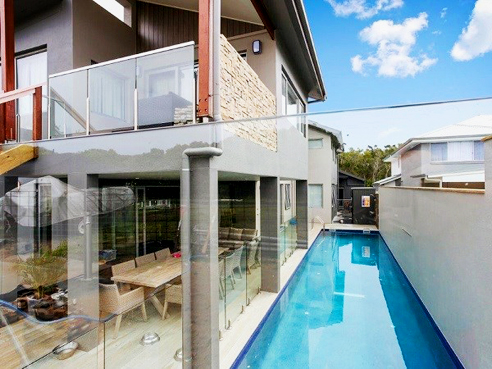 Interlocking polystyrene blocks from ZEGO Building Systems were used in the construction of a new residence in the North Sapphire Beach Estate.
Designed by G2 Architects, the North Sapphire Zego House was to be sited in the prestige lots of a new development in the North Sapphire Beach Estate. The architects were given a brief to create a large residence with discrete bedroom and living circulation so as to allow potential for future use of the building as a Bed-and-Breakfast.
ZEGO's interlocking polystyrene blocks are core-filled with concrete and reinforced to provide a strong and insulated construction material for domestic and commercial projects. G2 Architects was familiar with the product, having used ZEGO in the construction of their office and residence in Sawtell, as well as several other residences in the region.