Ambright SparkShape Pendant and Wall Lights from Hotbeam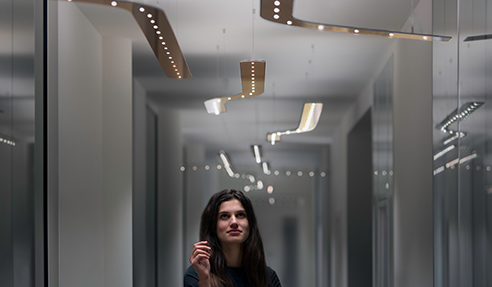 Hotbeam introduces new technology that "prints" light
Hotbeam introduces SparkShapes, revolutionary new technology from German lighting technology company Ambright. Ambright "prints" diodes on different materials creating new possibilities in lighting design. This technology offers designers the freedom to visualise, design and integrate light in new ways.
SparkShapes allows you to specify functional lighting fixtures according to your vision. You design the shape and light placement. You can use light points downwards for functional light, light points upwards for ambient light and edge lighting for effect. You can realize your design up to 2400 x 1200mm. SparkShapes have a super low profile at only 7mm.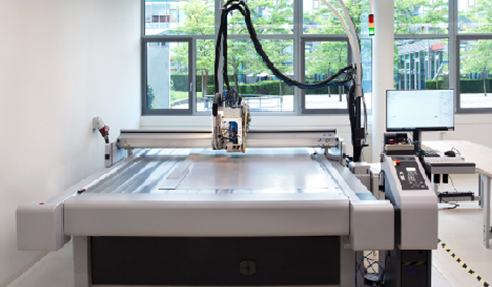 SparkShapes bring lots of light exactly where you need it and with optimum glare control. The power supply can be mounted inconspicuously so that the almost weightless design of the luminaire is retained. The technology guarantees excellent light quality.
Design freedom includes the position and intensity of the individual light sources as they can be placed on the top of the bottom surface for direct and indirect lighting. Colour temperature and CRI can also be specified. Edge lighting allows the form of the luminaire to be highlighted. Furthermore, the light points and edge lighting can be individually controlled allowing for truly intelligent and interactive lighting environments.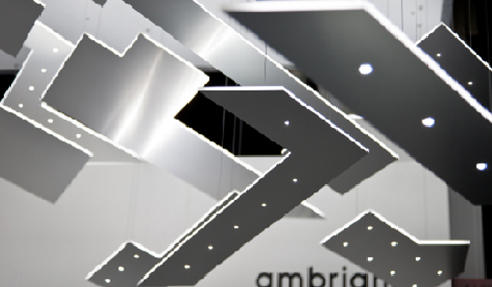 Uses include custom light luminaire manufacture, lighting for foyers and receptions, floating ceilings, over bench lighting and interactive corridor lighting amongst many and can be used where a very low profile is required. The technology is not limited by application, rather it offers designers unlimited creative freedom.
For more information on Ambright SparkShape Pendant and Wall Lights, visit www.hotbeam.com today.