3D Acoustic Panel Online Visualiser by Atkar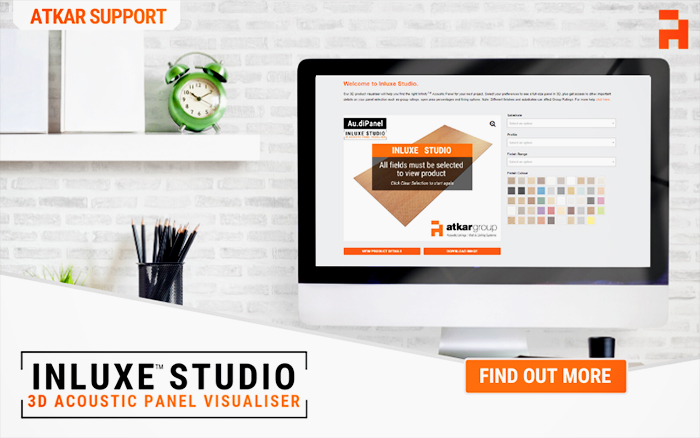 Inluxe Studio: 3D Acoustic Panel Visualisation Tool
Want to see what your acoustic panel and finish colour will look like? Use our Inluxe Studio to see all our panels and finishes in 3D! Plus, get access to panel details such as available group ratings, fixing systems, and open area %.
Need to specify acoustic panels? Our online 3D acoustic panel visualiser, Inluxe Studio, has been created to help you design faster! Select your acoustic panel type, pattern, substrate, and finish and see it come to life in seconds! It's a great, easy to use online tool that will help you visualise what your panel will look like, so you can find or specify Atkar acoustic panels with confidence.
Inluxe Studio gives you access to the following:
Full size panel patterns.
Finish colour options.
Open area % guide.
Fire group ratings.
Fixing systems options.
3D image download.
Watch our Inluxe Studio Overview Video
Need some product advice? Contact your Atkar Consultant to discuss or get in touch with our Architectural Team at atkar.com.au.