Unique Seamless Plasterboard Acoustic Ceilings by Atkar
Why Choose VoglFuge - Continuously Perforated Plasterboard
You might think all seamless plasterboard acoustic ceilings are the same, but this is not the case. VoglFuge uses a unique joint tape glue system instead of compound joint filler. So what does that mean for architects and designers?
When there is movement in the ceiling, the hard-set compound fillers used in the joints of most plasterboard acoustic ceilings do not have much give, which means they are more likely to develop fine hairline cracks over time. However, there are many ways VoglFuge panels can ensure maximum crack resistance. They have a straight edge on all sides so each panel is flush aligned, which means there is no large gap that needs to be filled with compound in order to create that desirable seamless ceiling effect.
The amazing Vogl joint tape glue system uses a white 8mm tape that is applied along the joint line with a unique glue instead of filler. This process is not only faster to install, but the joint glue and tape can better handle normal ceiling movement over time so it will not develop cracks. Find out more about this amazing acoustic product by visiting atkar.com.au.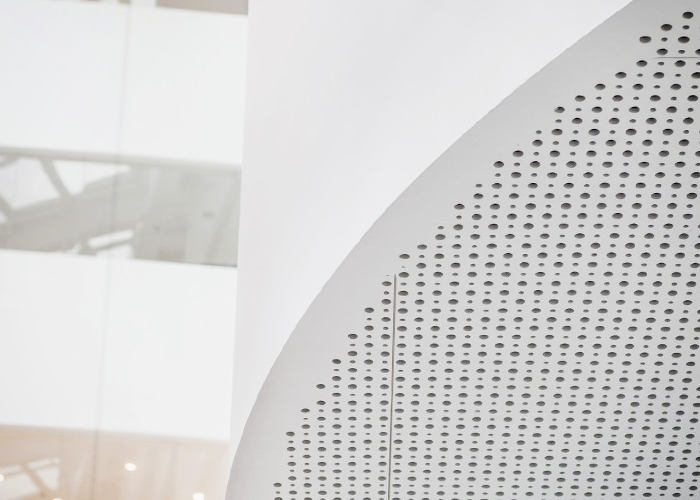 Key Features & Benefits
Maximum Crack Resistance - The quickest possible joint finishing with its unique patented VoglFuge system ensures maximum crack resistance.
Fast and Easy to Install - Save time on-site due to short installation and drying times. VoglFuge is installed without filler and allows for the quick mounting of panels edge-to-edge.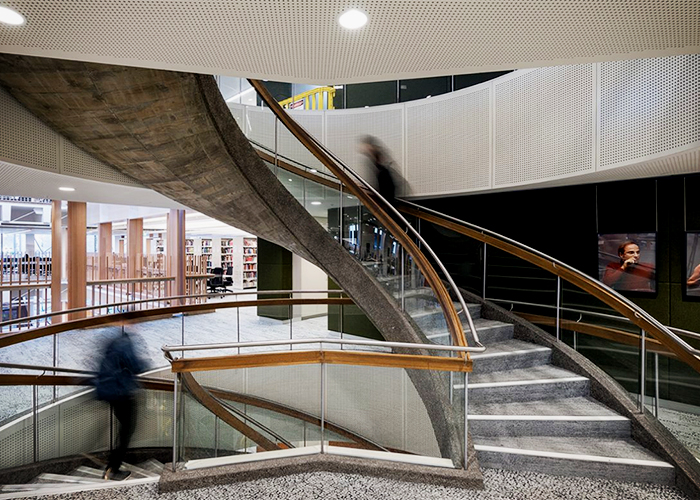 View VoglFuge Perforation Patterns
Our online Inluxe Studio will help you find the panel design you are looking for. Simply select your panel preferences to see a full-size panel in 3D, plus get access to other important panel details, such as group ratings, open area percentages and fixing options.
Atkar Group have an acoustic product solution to meet almost any project requirement, with acoustic linings made from timber, fibre cement, plasterboard, steel and polyester. Make sure you speak to Atkar Group first to discuss your acoustic lining requirements.