Rooftop Acoustic Walls to Prevent HVAC Noise Transfer from Pyrotek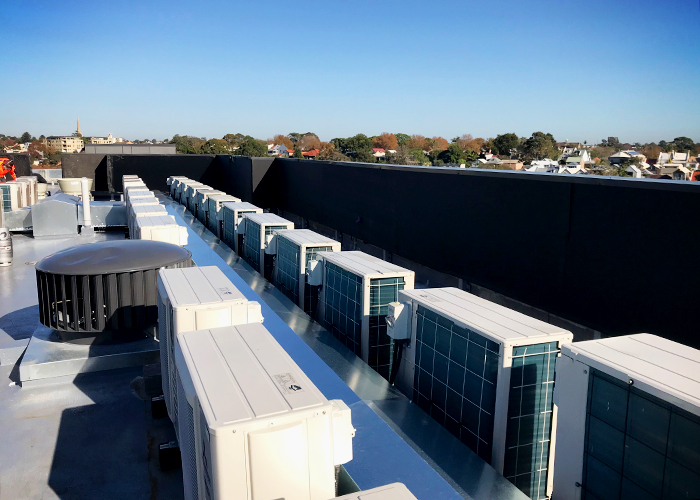 Address HVAC Noise Transfer with Rooftop Acoustic Walls
Noise challenges surrounding equipment can have many different forms and volume levels. Mechanical HVAC systems are often installed on rooftops and produce reverberant noise by motors, fans, and vibration. They can become a significant annoyance to occupants of adjacent buildings as well as internal occupants as the sound travels via the air distribution ducts. Avoiding complaints and nuisance noise levels as well as conforming to local requirement varies by council and other governing bodies. However all agree when precaustions are not adequate, noise from HVAC systems can be a hot topic.
Construction of noise walls surrounding large HVAC system equipment are a highly effective industry standard method to containing noise and preventing higher levels travelling to nearby buildings. Engineered from a variety of suitable system components, they can be lightweight, weatherable, self supporting enclosure specific solutions or tailor made to specification with the recommendation of an accredited acoustic consultant.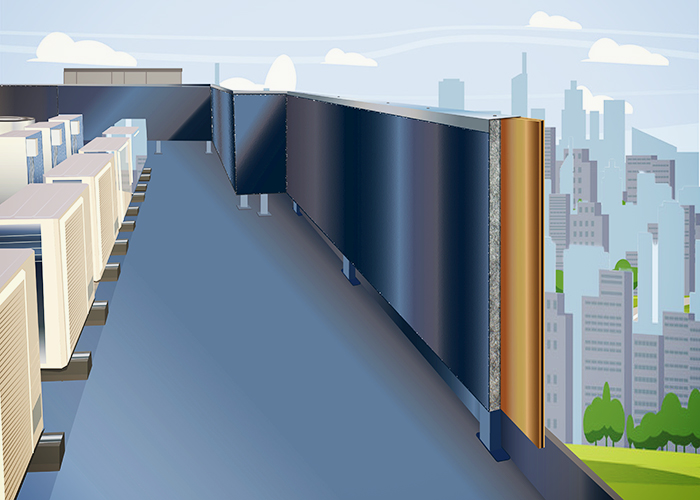 Pyrotek's lightweight insulating products help improve a buildings liveability and will maintain safer noise levels. Materials are manufactured to avoid excess bulk, vibration, and reduce potential operating and maintenance costs. They are formulated to be low VOC for health and low combustibility for safety. With suitable installation materials, Pyrotek's rooftop acoustic walls are designed to suit the life of equipment or application.
For more information regarding Rooftop Acoustic Walls to Prevent HVAC Noise Transfer from Pyrotek, visit www.pyroteknc.com.