Insulated Concrete Forms Vs Traditional Construction by ZEGO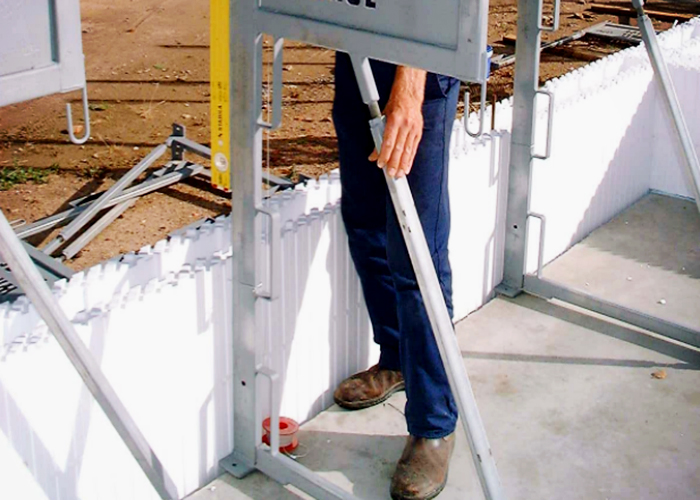 How Insulated Concrete Forms are Improving Traditional Construction
Traditional construction processes involving concrete are often labour intensive and require skilled tradesmen. Site challenges such as adverse weather, unreliable material supply, and delays by subcontractors can further affect the progress of work. Insulated Concrete Forms (ICFs) present an innovative and proven building method, plus a cost- and time-effective alternative to traditional processes.
Unlike conventional construction, ICF uses lightweight foam forms which become structural once concrete is poured. The lightweight forms are built from floor to ceiling with openings left for windows and doors. The walls are formed quickly, going up fast and strong with significantly reduce labour costs.
The lightweight EPS (Expanded Polystyrene) used in ICF construction allows a pallet of 7-10m of formwork to be easily handled and installed by two people compared to a team of six-plus required for installing traditional framing, blockwork, or brickwork. The use of ICF also allows a single contractor to co-ordinate the construction of the slab/foundations, forming, framing, insulation, and waterproofing, potentially eliminating up to five separate trades on site. Since the foam forms can be easily cut with a handsaw, work can commence on the site even before power is connected. All of these advantages make ICF extremely achievable for the Owner-Builder who might otherwise be daunted by the challenges of traditional construction.
Since ICF only requires basic tools, it is the perfect DIY option allowing builders to train their own teams of labour for installation resulting in significant cost savings. Since the wall bracing can be hired, no additional items need to be purchased and there are no hidden set-up costs. On completion, an ICF construction delivers the structural integrity of reinforced concrete walls while offering much more energy efficiency than traditionally built homes, thereby reducing the reliance on HVAC systems.
The ICF process is easy to learn for first time builders and home builders with the support of qualified and skilled ICF Trainers. ZEGO Building Systems, a 100% Australian owned company and ICF manufacturer-supplier, provides national offsite training in all major cities throughout Australia and experienced on-the-ground ZEGO Installation teams.