ICF Building System for Green Living by Zego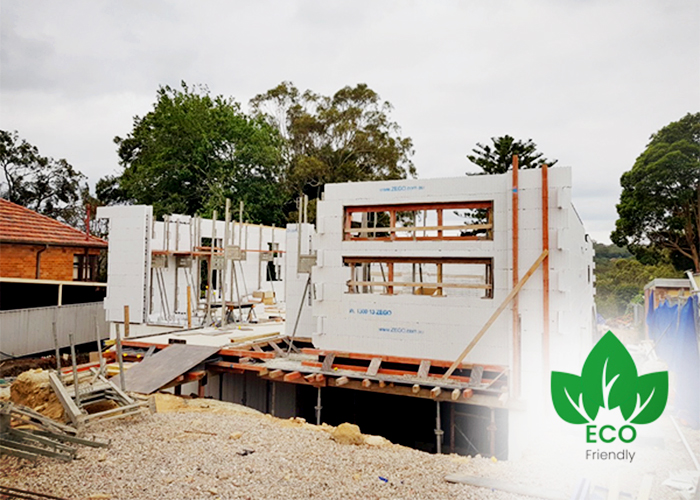 The big trend for 2020 is green living which comes as no surprise. There is much debate about whether temperatures are rising and whether building regulation which is not yet reflecting that will result in some big changes to construction post bush fires. What most people do agree on is that we all need to be more environmentally responsible moving forward.
The demand for more energy efficient dwellings suited to our Australian climate is top priority and Aussies are also becoming more sustainability conscious within their homes. Experts predict that having an energy efficient house is going to be a lot more attractive to potential buyers knowing the impact it is having on the environment and on the planet especially when the energy bills are laid on the table.
More energy efficient dwellings that are better suited to the climate will be built in the coming decade as consumers demand more energy efficient, well designed, and smartly oriented buildings. Governments will also likely change building standards.
A new National Construction Code was adopted in May, 2019, however, the energy efficiency requirements were not changed, with the "6 Star" minimum standard for stand-alone homes remaining despite the overwhelming increases in heating and cooling and energy costs being consumed in every day homes.
With more energy efficient and fire resistance alternative building systems available in Australia, like ZEGO Building Systems, green living, sustainability, and fire safety can be easily and affordably achieved following the trends of the US and Europe.