Liftronic escalators and elevators for Carneige Central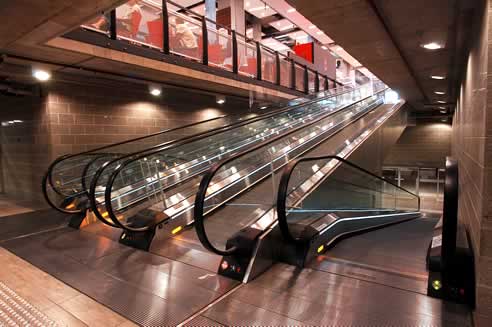 Creative multi level building designs demand a creative approach to moving people throughout their space. Liftronic Pty Limited the largest Australian owned and operated Lift and Escalator supplier uses its 24 years of experience in the market to supply a range of vertical transport options for its clients. Liftronic not only offers a large range of standard lift and escalator products but offers a creative and flexible approach to accommodate one off designs and allows a diverse selection of architectural finishes and full customisation.
A fine example of Liftronic's versatility and product range can be seen in the newly completed Carneige Central in Victoria. Ten units were installed including passenger lifts, escalators and moving walks. This project mirrors many other high profile and technically diverse installations throughout Australia that Liftronic have been involved in.
02 9666 3922
Unit 6, 153 Beauchamp Rd, Matraville, NSW, 2036