A Move to New Premises for Real Flame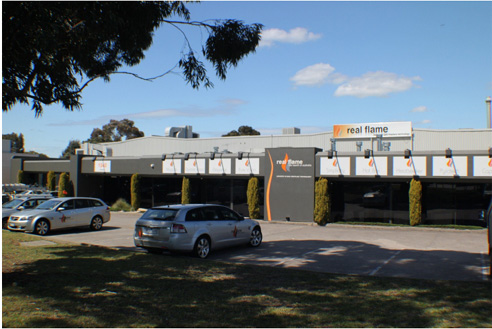 Due to continued growth, Real Flame have recently moved to a new state of the art facility in Scoresby, Victoria.
The new facility houses R&D, Manufacturing, Warehousing and Head Office as well as a brand new showroom.
Real Flame are proud of their reputation as the leader in gas fireplace technology in Australia and the new facility will allow us to continue to focus on this aspect of our business whilst taking new and innovative products to market quicker and more efficiently. All Real Flame products are conceived, designed, researched, developed and built in Australia.