Energy Efficient Gas Heater Captiva 600 from Real Flame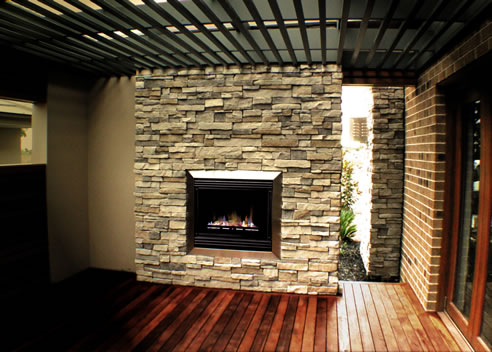 The New Real Flame Captiva 600 Demand Efficiency
Real Flame, would like to introduce The New Captiva 600
Real Flame's 4.5 star energy saving fireplace.
Climate change and the health of our environment is one of the hottest topics of this century. People are more conscious of the products they use; at the same time putting emphasis on buying products that look great.
Your home is no exception. Why not install a modern fireplace, at the same time knowing you're being cautious regarding energy efficiency. This was kept in mind when designing the Captiva 600 - a stylish but environmentally friendly choice in gas fireplaces. With a compact design, measuring only 580mm wide, 380mm deep and 785mm high this is the new addition to Real Flame's already vast array of gas fireplaces.
The Captiva 600 features a direct vent balance flue. The fireplaces have a full electronic ignition, with modulating burners. A remote control which includes multi session programming means you never have to move out of your comfortable spot on the couch!
The New Captiva 600 also has a double glazed front; this unique concept allows a full uninterrupted view of your new fireplace which maximises your enjoyment of the flame.
Available in your choice of stainless steel or a black finish, in either Natural Gas or LPG models, they also have the added option of Log Coal or Pebble bases.
Real Flame dedicate many hours to product development and improvement. All Real Flame fires incorporate their signature burners that are renowned for their reliability, efficiency and also a realistic and exciting flame pattern.
What is the benefit of using gas? Gas allows you to have real fire, real fast! It couldn't be made any easier, with a gas fireplace there is "no" work. No longer will you have to chop or stack wood and the fireplace will not have to be cleaned regularly.
With Real Flame - all the set-up and work of creating and maintaining a fireplace has been handled for you, all you have to do is turn it on, and enjoy a relaxing evening in the warm glow of your fire.