Customisable Wall and Flooring Products from Altro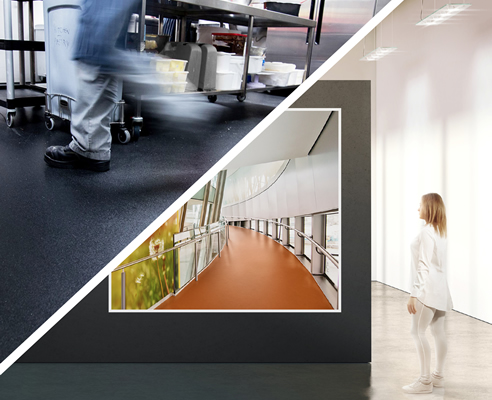 IT'S TIME TO REDISCOVER ALTRO!
In response to market demands, Altro releases a new range of price competitive front of house flooring products. Combined with their renowned back of house products, Altro now offers technically superior, highly durable and customisable wall and flooring products for a total project solution.
Altro have been at the forefront of innovation for almost 100 years. Working closely with architects, engineers, designers, contractors and end customers from around the world, our insight and expertise has helped transform everyday spaces into environments that improve the wellbeing of everyone that uses them.
By maintaining the highest standards of safety and durability, Altro have become synonymous with quality. Today, we continue to inspire our customers and answer their biggest challenges with the launch of a new range of front of house products that combine the best in contemporary style and functionality.