AARC EVAC Award-Winning Security Congress PNG from CSM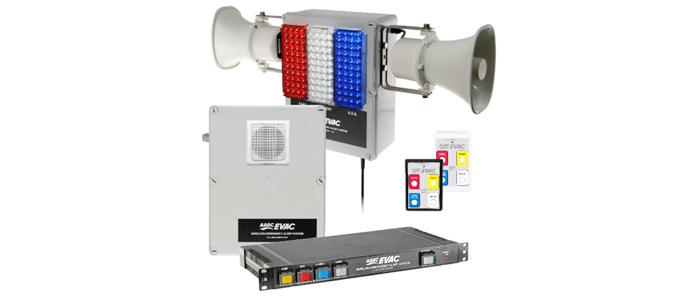 CSM are proud to distribute AARC EVAC - 2019 Winner 'Best Product' Security Congress PNG
AARC EVAC provides autonomous, self-contained receivers eliminating the single-point-of-failure of traditional P.A. based systems. Applications include Industry, Government, Education and Community.
Australian designed and manufactured AARC's unique features and benefits include:
Improved First Aid response times to accidents and injuries.
Rapid access to assistance.
Improved medical response times.
Provide LOCKDOWN messages to secure buildings against external threats.
You customise messages to suit your client.
Additional security and peace of mind for 'front of house' reception staff.
Improved access to 'EVACUATION & ALERT' triggering.
With AARC EVAC - help is just a click away. For more details on AARC EVAC Security Congress PNG, visit www.csmerchants.com.au.
Consolidated Security Merchants Profile
03 9558 8455
Unit 144, Axxess Corporate Park, 45 Gilby Rd, Mt Waverley, Melbourne, VIC, 3149