Illusions Light Pipe - Lighting for Swimming Pools and Big Spaces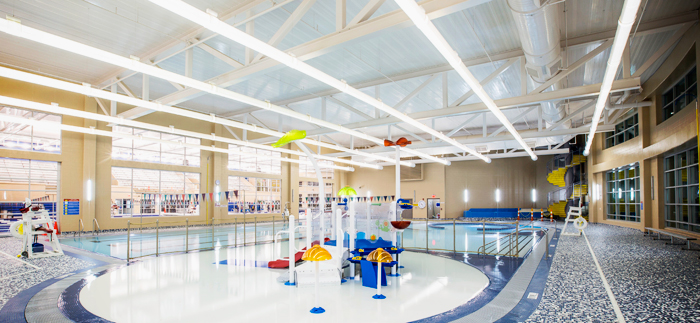 The Illusions family of linear lighting from Insight Lighting was originally called the light pipe - which is descriptive of the product. The concept is a series of hollow tubes into which light is projected from one or both ends. The light engine is mounted at the ends of the light pipe - so the light pipe can be used to light areas that are tricky to maintain with a traditional light source - areas such as swim centers. The light engine can be mounted over dry land and the light pipe illuminates the pool evenly.
The Illusions family uses an extremely efficient LED light source. There are two diameters 150mm at 300 watts and 254mm at 500 watts, 3 CCTs, 3000k, 3500k and 4000K, and also RGB and RGBW. The light guides use optical linear film technology transmitting plenty of uniform light along the length. Beam angels of 90 or 180 can be achieved.
This is a perfect light for swimming pools and wet areas. Additionally there is also a vertical version for landscaping which offers some interesting options for built urban environments.