Acoustic Insulation for Curved Neighbourhood Centre by Pyrotek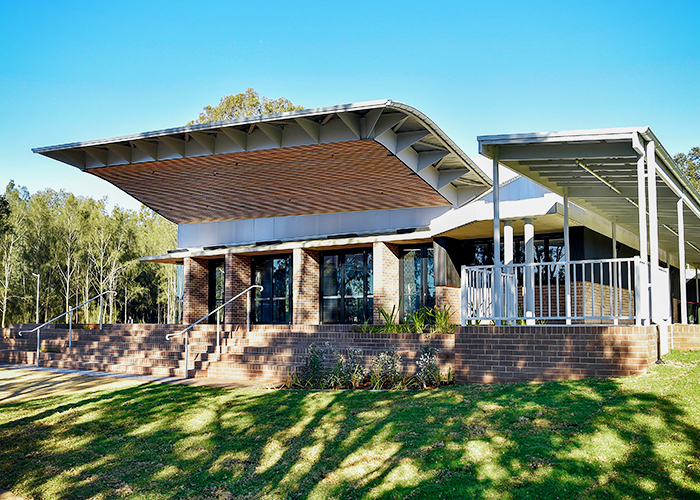 In June 2019, Pyrotek was engaged for the installation of acoustic insulation in the new Woodcroft neighbourhood centre in Northwest Sydney. Functioning as a community space for events and local-hire, high-performance acoustics was required to protect the neighbouring residents from excessive noise. Great flexibility was also vital given the irregular curved span of the neighbourhood centre.
Only Wavebar Acoustic Insulation has fulfilled the stringent requirements of the curved neighborhood centre. Two layers of 10kg Wavebar were utilised for this project, with a total of 102 rolls installed under the beautiful roof. Highly flexible, tear-resistant, and strong, it has effectively adapted to the irregular curved shape of the Woodcroft centre and has adequately covered the spans with simple installation.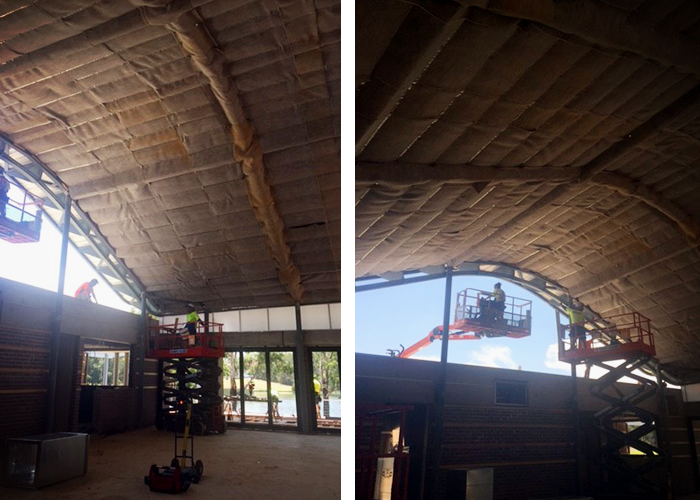 The acoustic insulation has achieved a significant sound reduction of more than 33dB, dramatically cutting down the transfer of noise between the exterior and interior in an incredible margin.
Today, the Woodcroft neighbourhood centre stands as an ideal sheltered area for hosting community functions for many years to come. To learn more about Wavebar, contact Pyrotek or visit www.pyroteknc.com today.