Green Building with Insulated Concrete Forms (ICFs) from Zego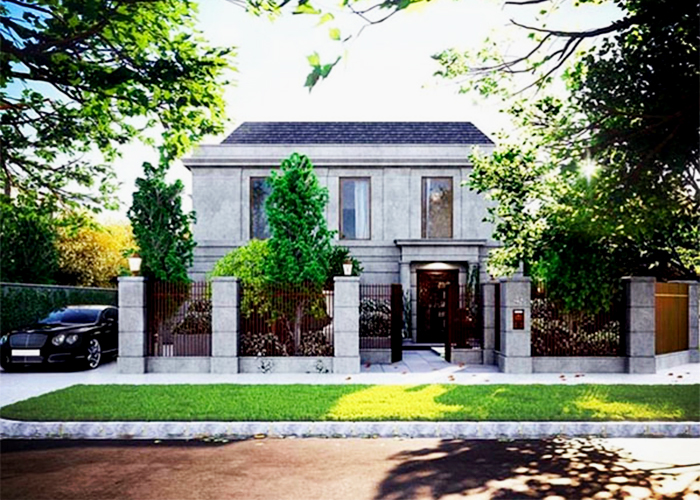 Building "Green" with ICF
ICF (Insulated Concrete Form) building is a sustainable and green construction process. Some naysayers will argue that an expandable polystyrene (EPS) barrier filled with concrete is not necessarily eco-friendly, however, if you take into consideration the true meaning of sustainability and the ICF detachment from utilising natural resources, you will appreciate the true environmental responsibility of ICF construction.
Limestone is one of the most abundant minerals on the planet which makes the cement in concrete. Millions of acres of forests are destroyed every year from logging activities to produce timber for conventional construction. This logging is threatening natural forestland worldwide and has a significant impact on the ecosystem and habitats of many plants and wildlife. The EPS used to produce ICF's only contributes 1% waste to land fill.
Why is ICF considered a green building?
Aside from the benefits of ICF during the construction process, the true environmental impact is achieved over the lifecycle of the home or building.
Below are some facts to consider;
It takes approximately 22 trees to be harvested for a standard timber house.
ICF's reduce energy preserving natural resources.
ICF's are more efficient in heating and cooling. Saving up to 40% in energy costs.
Less waste with ICF forms compared to a timber frame building.
ICF's deliver 1% - Net 0% waste by the end of the project compared to upwards of 15% using timber.
EPS is comprised of 95% air.* ICF foam panels are made of 2% plastic derived from a petroleum by-product (usually harvested from already existing petroleum waste) with a 1% non-combustible component.
ICF foam panels are 100% recyclable for multiple manufactured products. There is no limit to the amount of times EPS foam can be recycled into another product.
Carbon dioxide is released into the air during the manufacturing of concrete. However, scientist are actively researching and testing ways to recapture carbon emissions from the air and use them to make a recycled concrete product. This will help solve this problem and at the same time create a more sustainable product to build with.
Furthermore, in the supporting evaluation of the building process, concrete emits only 10% carbon emissions into the environment from its extremely long lifespan. This is still being researched, and the Chinese Academy of Sciences researcher, Feng Ming Xi states that it actually could be even less.
Flame retardants and fossil fuels are used to produce the EPS used in ICF's. Although, they account for less than 2% of the consumption, they are not considered the most eco-friendly elements. However, they do ensure the ICF buildings can withstand a natural disaster and keep the buildings termite, rodent, and mildew resistant. These are important components of ICF to ensure strong and maintenance free buildings. This is also why recycling is important to minimise waste on sites. Any manufacturing process of a material will undoubtedly have some environmental impact. ICF offers less impact long term when compared to conventional materials, due to a lifespan of 75+ years so impact is very miniscule in the big picture.
As it stands today, Insulated Concrete Forms is sitting at the top of the list of "green" building, although there is no perfect "green" building system on the market. The reduction in energy consumption over multiple decades provides the best option for green construction today and with significant ongoing investment in R&D, ICF's will continue to strive to be the greenest and strongest method of building in the years ahead.
Sources:
[1] https://www.thehousedesigners.com/articles/how-many-trees-does-it-take-to-build-a-house.asp
[2] http://buildblock.com/icfs/
[3] http://formingsolutionsicf.com/5-reasons-why-to-build-an-icf-home/
[4] http://formingsolutionsicf.com/building-green/
*[5] http://www.michiganfoam.com/eps_technical_info.html
[6] http://markofoamblanks.net/
[7] http://newsroom.ucla.edu/releases/ucla-researchers-turn-carbon-dioxide-into-sustainable-concrete
[8] https://www.researchgate.net/profile/Fengming_Xi