Concrete-Look Exteriors with ICFs - ReFORM by Zego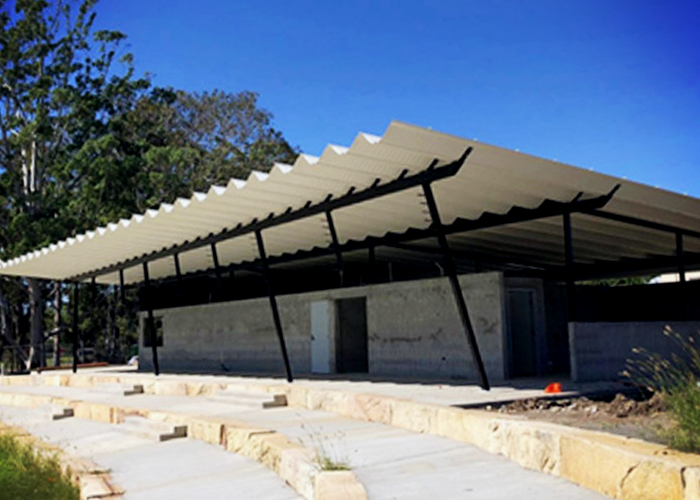 Construction nearing completion at Karuah's Lionel Morten Oval
Works are nearing completion on the construction of a modern sports facility at Karuah's Lionel Morten Oval and ZEGO Building Systems supplied their ReFORM strippable formwork to cast an off-form concrete finish on the new amenities block.
Two levels of Government, Cricket NSW and the Port Stephens community have worked together to make this project possible. The project is being funded by Port Stephens Council, the Australian Government's Move it Fund and the Australian Cricket Infrastructure Fund.
The project involved the demolishing of the existing amenities building and replacing it with a new purpose-built facility which includes amenities, change rooms, a canteen, a dedicated umpire/referees facilities, a first aid room, and storage.
ZEGO ReFORM was specified on this project to create a maintenance free and durable long life internal and external finish. The ReFORM typically is a Class 4 finish and the feature point is its unique stretcher bond pattern. While traditional plywood can be used a couple of times only, the ZEGO ReFORM can be used multiple times with some clients re-using up to 30 times over. It also requires minimal transport and storage between projects.
The new building is expected to be completed in May, 2020 ready for the Winter Sports Season.