Textured Kitchen Cabinet & Vanity Doors by 3D Wall Panels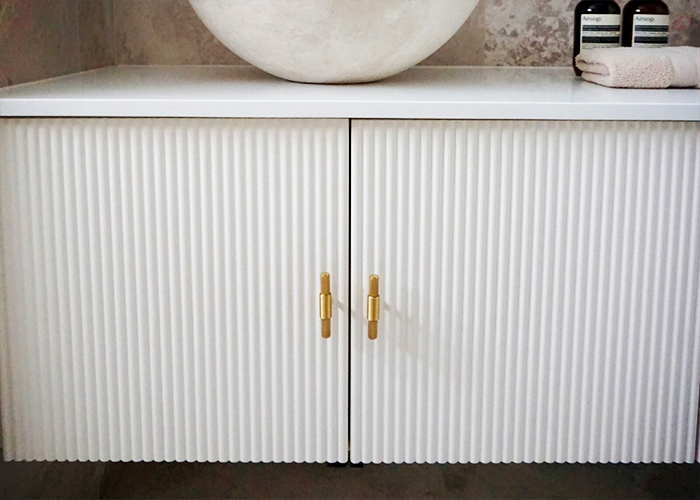 Easter is traditionally a time of rest and renewal. If you are spending time at home, it may be a good opportunity to think about how you want your home to look and feel. We've put together a little inspirational look book to browse through while you're relaxing with family and friends.
Our latest photos show how popular 3D Wall Panels are proving to be when made into vanity and kitchen doors. When specifying panels that are to be used as doors, it's important to request 25mm thickness, to allow for hinge hole drilling in the back of the doors. Generally your local joiner or builder can assist in making doors to the sizes you need and they can ensure that the patterns line up nicely across the doors.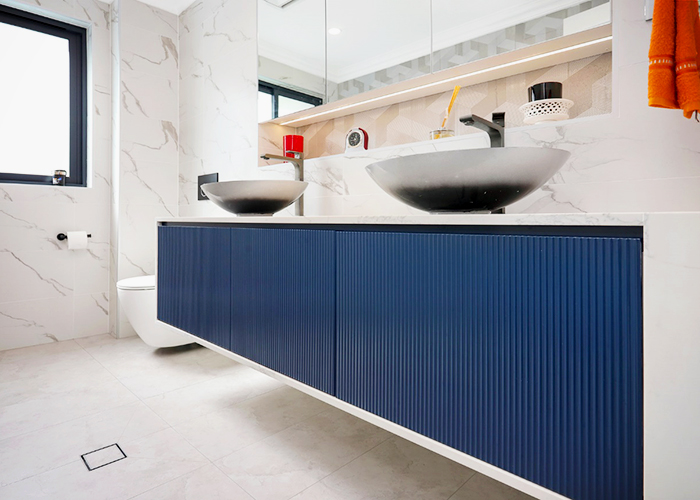 3D Wall Panels can be purchased in full sheets in 2400, 2700, or 3600 x 1200mm. Note though that some designs when used as large doors have a tendency to bow. Full sized panels are available in a raw finish to be made into doors or in a raw, primed, or polyurethane painted finish for feature walls, island bench fronts, and bar panels, etc.
If you would like to view our showroom, trading hours are as follows: Monday to Thursday, 8am to 4pm, and Friday, 8am to 1pm. If you need some more inspiration, browse our website: www.3dwallpanels.com.au. Alternatively if you would like to contact us to have a chat about your next project, please don't hesitate to call or email.