Modern Interior & Exterior Textured Walls by 3D Wall Panels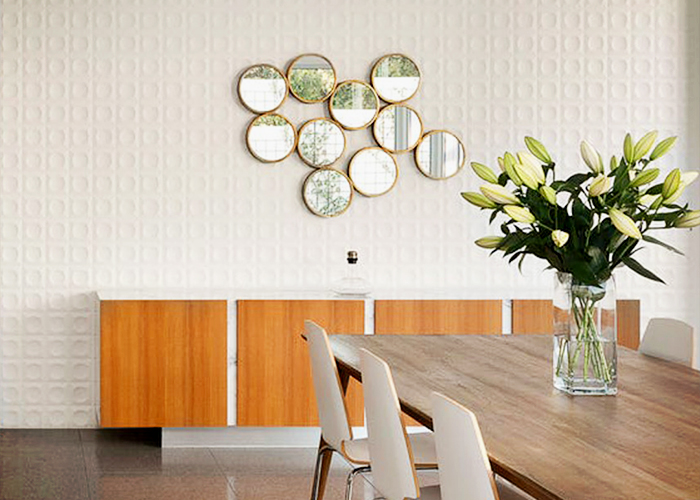 Give your home a modern & unique touch
Wanting to add a modern, unique touch to your home but unsure how? Giving a truly beautiful architectural feel, our 'Dimples' design was used as a dining room feature wall in this Elwood home. Taking a walk through this modern extension completed by architectural designer, SC Design, you will be amazed by the detail shown in our 'Dimples' wall panels and the effect that it adds to the room.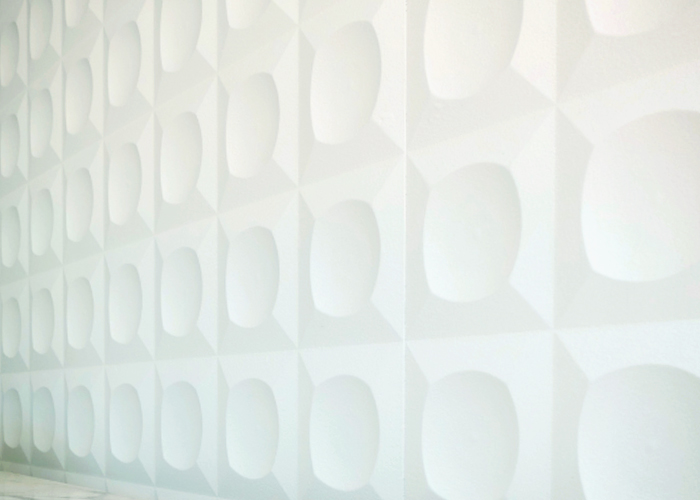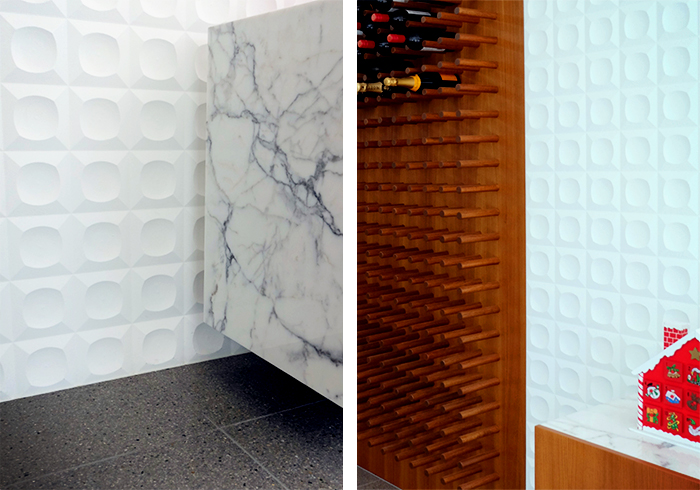 Taking a closer look at this unique, fun and quirky design, 'Dimples' adds that extra pop to the space. Stefania Calarco from SC Design chose our 3D wall panels because they are "cost effective, customized, and easy to install."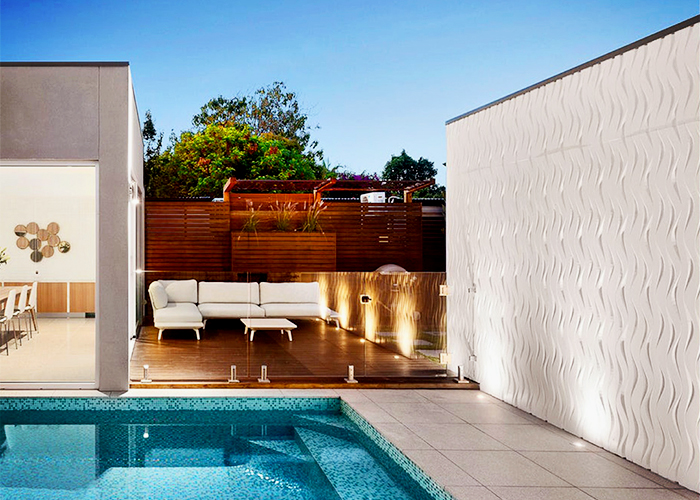 Taking 3D wall panels outside, our 'Flow' design truly stands out and allows the feel of this Victorian home to extend to the outdoor area. Using two separate feature walls, both in our 'Flow' design and painted in two different colours, SC Design was able to make the pool area and entertainment area flow.
Interested in these designs? The great thing is, they come in 3 sizes - 2400 x 1200mm, 2700 x 1200mm, and 3600 x 1200mm - and are made right here in Australia! 3D wall panels can add a modern and unique touch to any home. Take a look at other homes featuring our 3D wall panels.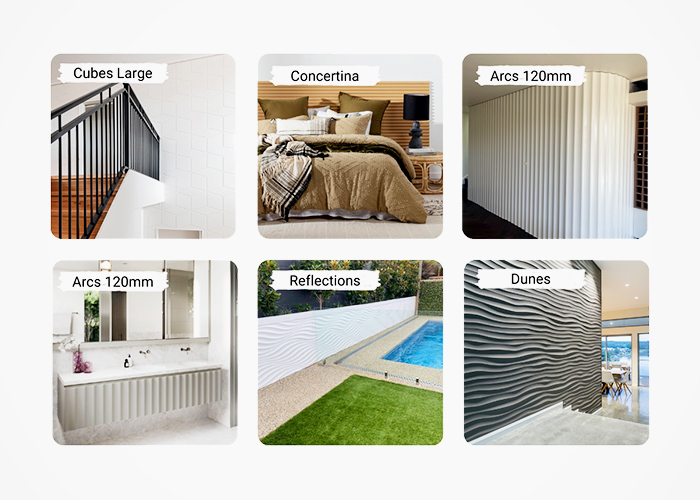 If you need some more inspiration, browse our website at www.3dwallpanels.com.au. Alternatively, if you would like to contact us to have a chat about your next project, please call us or email.