Barcode Textured Wall Design for Griffith University by 3D Wall Panels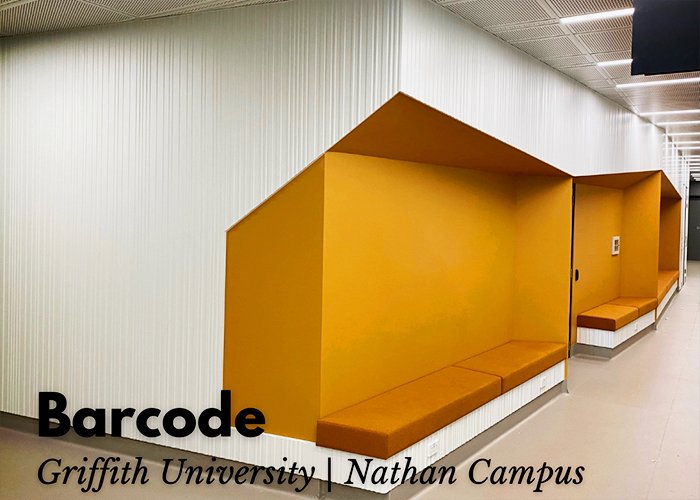 'Barcode' design meets Griffith University
'Barcode' design meets Griffith University in their newly built Nathan Campus Building 79. Inspired by the computerised era, 'Barcode' is the perfect design for the study nooks created for engineering, technology, and aviation students.
Cut and installed by the talented team at Bradco Joinery who are known to provide bespoke joinery interiors for Brisbane's leading architects, interior designers, and various top-tier construction companies. One being global architecture and design company, dwp, who called on interior designer, James Campbell, to fulfill the vision of this new building.
"The Griffith University's Nathan Campus Building 79 levels 4 & 5 are the primary learning facilities for the university's new engineering, technology, and super labs. The 3D wall panels Barcode design was used because of its connection to technology. Painted in white, it provided a textural & sculptural layer to the corridor seating areas and the collaboration area on level 4," says James.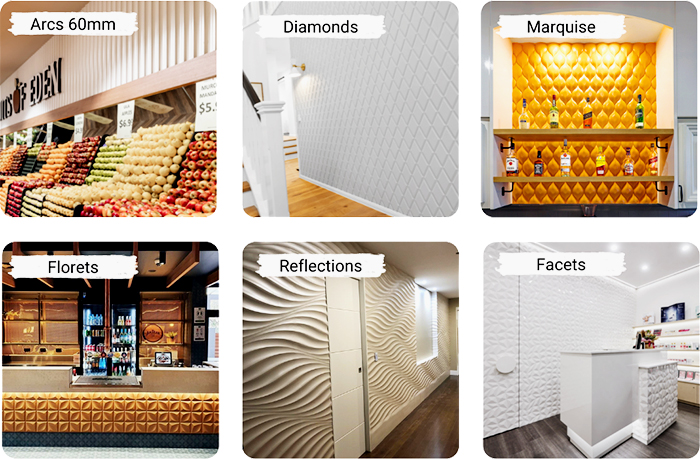 Griffith University's engineering, technology, and aviation building is a space for innovation where students and staff come together to enhance learning potential. Featuring six levels of adaptable, multi-functional spaces, the 6,000m² building offers students enhanced opportunities for multidisciplinary education.
Interested in this design? The great thing is, it comes in 3 sizes - 2400 x 1200mm, 2700 x 1200mm, and 3600 x 1200mm - and is made right here in Australia! 3D wall panels can transform any fit-out into a showstopping feature. Take a look at other projects featuring our 3D wall panels.
If you need some more inspiration, browse our website at www.3dwallpanels.com.au or check out 400+ installations on our Instagram page: @3d_wall_panels. Alternatively, if you would like to contact us to have a chat about your next project, please call us or email.