External Paving Resin Bound Stone Overlay from StoneSet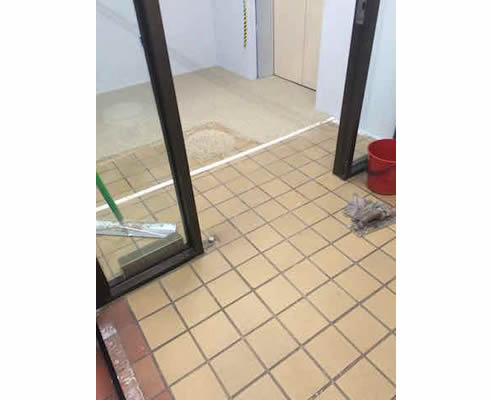 Renovate now with StoneSet
If you looking to renovate, whether for re-sale, rental income or to improve the overall enjoyment of the area, the external areas can be a challenging area to tackle. External paving can have a massive impact on your property's kerb appeal. Old worn surfaces such as tiles can lower the overall impact of other renovations that may take place.
How can you improve the look of your property as quickly and as cost effectively as possible? With StoneSet overlay.. StoneSet's high quality resin bound stone can overlay a wide range of different surfaces, tiles, concrete, asphalt and pavers. We can lay over 100m2 in one day and you can traffic the area after 24hours.
StoneSet comes with a 10 year warranty, which covers no loose stone and no lifting from the base, making it a quick and long lasting solution.
With a wide range of natural Australian stones to pick from, we have a colour that will match any property, from heritage through to modern buildings.
For more information about StoneSet, please call 1300 392 155, where our helpful sales team will be ready to assist you.