Protect Cork Surfaces with Coatings from Polycure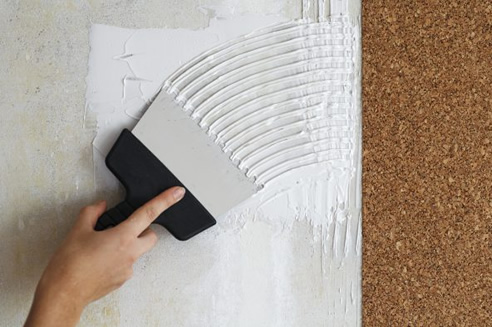 Is cork making the ultimate comeback?
Let's take a minute to be really honest...
What is the first thing you think of when you hear the word cork??
When most people think of cork - aside from opening a bottle of wine, they usually think of an old bleak notice board hanging in the office corridor, and who could forget the obvious uninspiring brown colour that looked like something from a bad 80's movie...
But, did you know that cork can be used for a multitude of other options within your home or office, such as underlay for hardwood floors, walls, backsplashes, soft furnishings, chairs and tables. Cork is a lightweight product, easy to clean and fits perfectly when mixed with a range of styles to add warmth and texture.
Cork is not just a versatile material, it is also environmentally friendly and biodegradable. Cork is harvested from the bark of the Cork Oak Tree. What makes cork so interesting is that the Cork Oak Tree is never adversely affected when harvested. The tree has the ability to fully regenerate between harvesting periods.
So now you're asking why use cork?
Aside from the green qualities, cork is:
1. Durable: It resists cracking and abrasions. Cork is impervious to gas and liquid. Cork floors bounce back due to their soft cushioned surface, making it an excellent choice for anyone with young children and knee problems who require extra support. Cork offers a spring and cushion like feel along with its shock absorption properties, this means indentations that are caused by people or furniture will be greatly reduced.