Green Star Rated Floor Finishes for Apartments from Polycure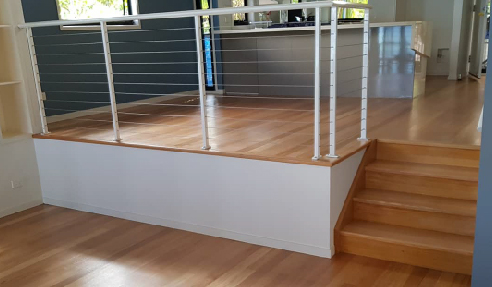 Shoreline Apartments on Hamilton Island are sought after for not only their breathtaking water views but also their beautifully maintained self-contained apartments. When these luxury floors needed some TLC they called in Ashley from ATM Floor Sanding and Polishing.
ATM Floor Sanding finished the luxury two bedroom, double story townhouses on the Marina side of Hamilton Island. The Tasmanian Oak timber floors were finished with Polycure's AQUAPRO 8270 Advance 2K Water-Based Floor Finish in a satin finish.
AQUAPRO 8270 Advance 2K has exceptional abrasion resistance and excellent chemical and black heel mark resistance (BHMR). It is easy to apply and flows and levels well with low risk of lap marking. AQUAPRO 8270 Advance 2K Floor Finish complies with Green Building Council Australia-Green Star Rating.
The water views will not be the only thing that leaves you in awe. After spending your day in the sun, ATM Floor Sanding and Polishing have ensured that your accommodation will not disappoint with these beautiful floors.
Applicator: ATM Floor Sanding and Polishing.
Visit www.polycure.com.au for more information.