Sustainable Housing for the ADF with Building Systems by ZEGO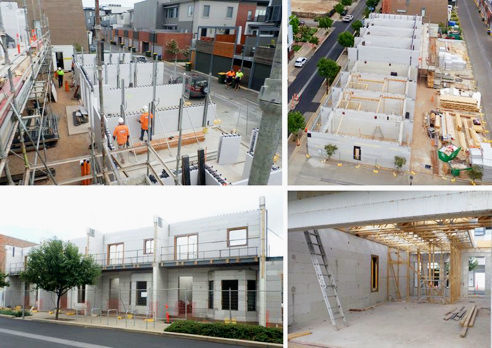 The latest Defence Housing Australia project in Bowden South Australia is well underway with the second-level of the Terrace now completed and the construction of the garages and Mews about to begin.
Defence Housing Australia joined forces with The Prince's Foundation and Renewal SA to develop The Princes's Terraces, a key residential development to create healthy and sustainable communities for Defence Members, their families and the broader community.
All Defence Housing projects are specifically designed for the climate in which they are located and selectively choose building materials to have less impact on their environment. All of their residences are built to achieve a minimum 6 Star Energy Rating.
Since July, 2010, Defence Housing Australia have committed to building homes to a 6-Star (NATHERS) rating and to comply with the Australian Government's Livable Housing Design Guidelines - Silver Level.