Decorative Timber Veneer Acoustics from Supawood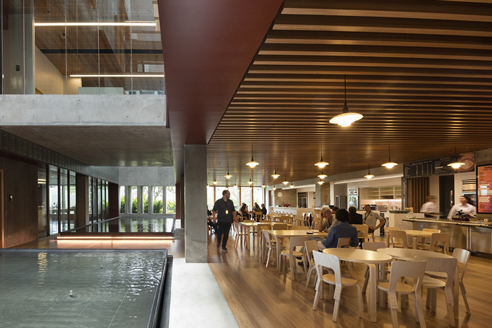 BVN's iconic Australian landmark for Thailand
SUPAWOOD are proud to have manufactured and supplied around 2000 sqm of decorative timber veneer acoustic panels, beams and solid panels for the new Australian Embassy in Bangkok, Thailand.
The interior design elements for this prestige project called for a diverse range of complex bespoke timber linings. Embassy designers BVN and builder BVSL needed to source an Australian company who could not only supply such a large quantity of customised lining products to specification on time and within budget, but also act as consultants throughout project, from the initial design stages and installation to completion.
SUPAWOOD were able to offer a Solution Design service and collaborated with the design and technical teams to produce shop drawings for every area where their panels would be used. They aided the builder to modify production designs to ensure products were adapted to suit the application. This also included product and finish samples, panel mock-ups and advice on installation methodology. Supawood also recommended an accredited Australian installation company.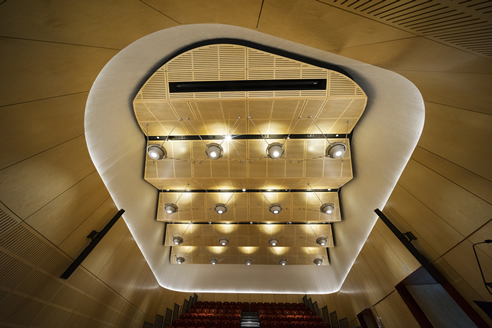 The floating angled ceiling of the multi-function space is lined with slotted SUPACOUSTIC acoustic panels in European Birch and matching acoustic and smooth panels on the walls.