Custom Ceiling Linings for Melbourne Airport by Supawood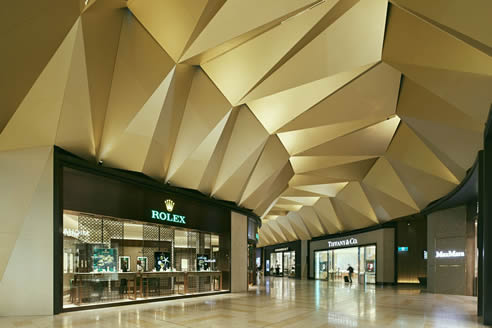 Grand airport retail zone redevelopment by NH Architecture
SUPAWOOD products dominate throughout the recently redeveloped Luxury Retail and Food Emporium of Melbourne Airport T2 International Departures.
The designers, NH Architecture, were asked by the client to completely rethink the traditional perception of airport retail and create a place with an atmosphere of an upmarket urban shopping experience. To achieve the design intent, they looked for architectural elements which would leave a lasting impression of Melbourne's civic grandeur.
SUPAWOOD's innovative array of adaptable products and finishes offered the ideal choices.
The design reflects the face of Melbourne's distinctive urban characteristics - luxury retail in the grand arcade, laneway cafes and the food emporiums.