SUPACOUSTIC Decorative Acoustic Panels for Schools by SUPAWOOD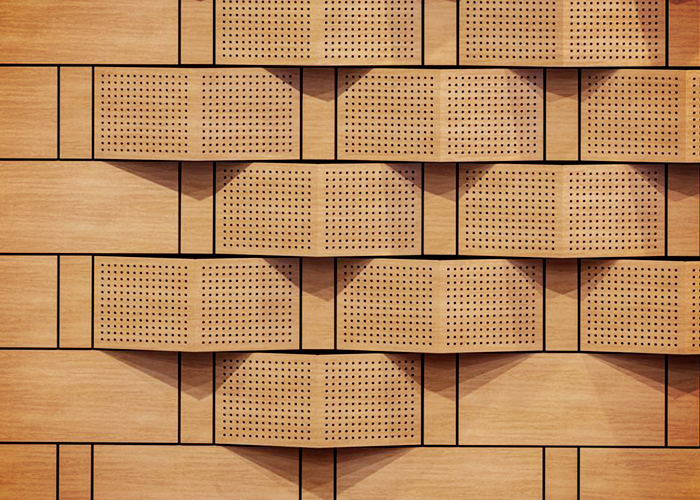 JDH Architects achieve performance excellence in theatre
SUPAWOOD's SUPACOUSTIC panels form a decorative and acoustical improvement in the re-imagining of the 1973 Performing Arts Centre at Chevalier College in Burradoo NSW.
The designers, JDH Architects, were briefed to refurbish the college's Performing Arts Centre to deliver a state-of-the-art building on par with regional performing arts centres. They also wanted to provide more space and greater acoustic values to reflect the calibre of talent within the school.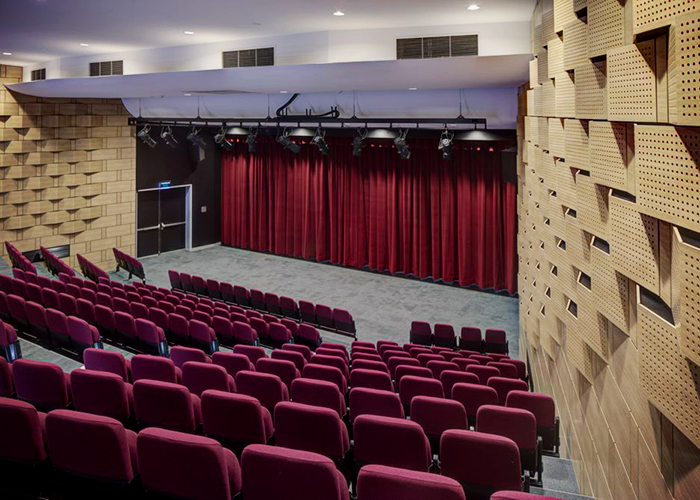 SUPAWOOD acoustic linings where chosen for their proven record of achieving superior interiors with exceptional acoustic qualities. As SUPAWOOD's acoustic engineer Michael Phillips explains; "The multi-purpose theatre is used for a variety of speech, performance and musical applications and therefore requires a versatile acoustical design without specific bias."
"The acoustic specification written by Matthew Ottley of Marshall Day Acoustics focused on supporting clarity and speech intelligibility and controlling reverberation time. This was achieved through creating surfaces that support early reflections and control late reflections through the use of absorptive and diffusive paneling.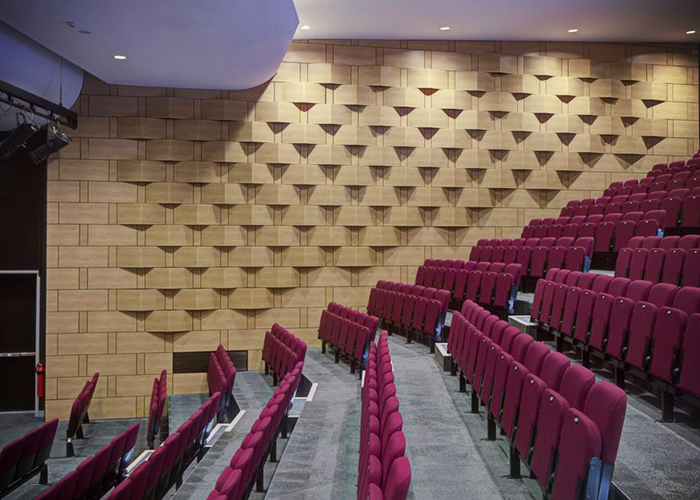 "In support of the specification, SUPACOUSTIC timber walls provided a unique hybrid technology. The flat panels offer reflections, with custom perforated saw-tooth panels offering both an absorptive and diffuse surface in the one panel.
"The manner in which the panels have been applied along with a finish of SUPAFINISH Tasmanian Oak laminate in a FR option, has also lifted the aesthetics of the interior and brought it into the 21st century."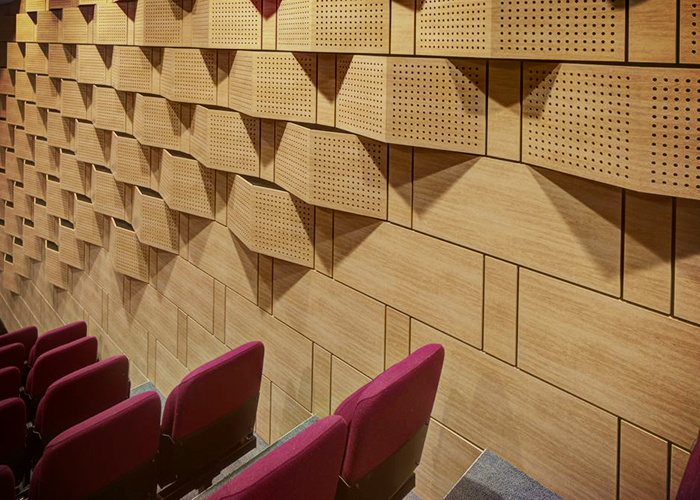 In additional to the theatre interior, SUPAWOOD also supplied MAXI BEAM lightweight beams also in finished in a SUPAFINISH Tasmanian Oak laminate for the entry foyer. These are positioned to run around the curved entry and then flow across the entire ceiling.
Both the acoustic panels and the beams in this project show how creative you can be with SUPAWOOD's adaptable products while addressing functionality.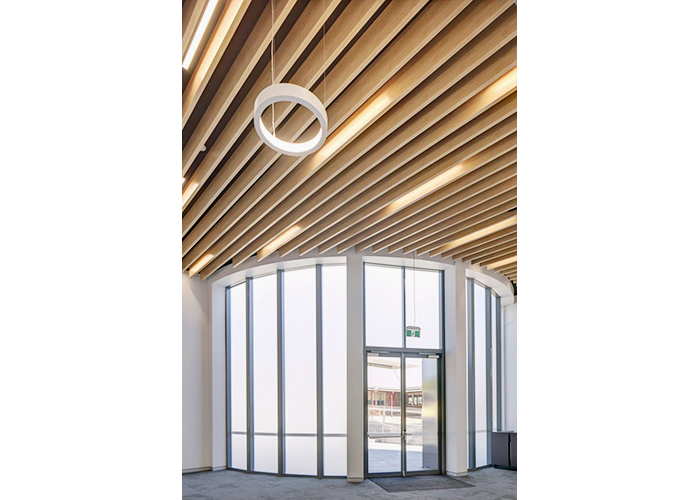 Photography Brett Boardman.