3D Cabinet Doors by 3D Wall Panels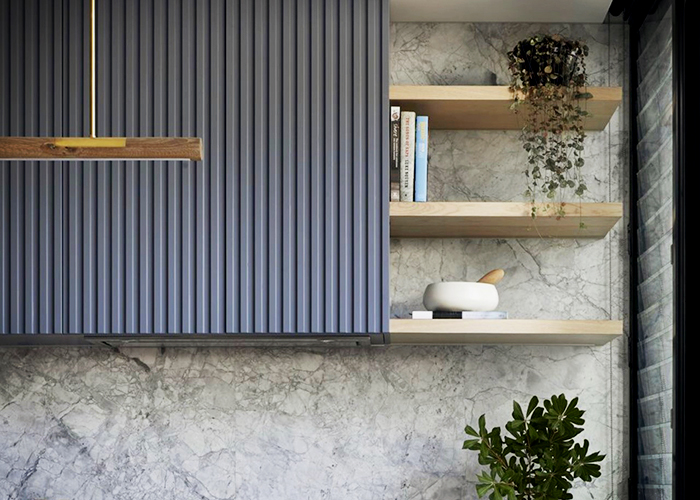 This year, more and more customers are turning 3D Wall Panels into cabinet doors. In particular, the linear designs such as Slats (in the image above), Logs 14mm, Logs 50mm, and Channels designs have proven to be very popular. Having said that, with our 50+ designs in the range and an almost endless colour choice, the world is your oyster as far as design options are concerned.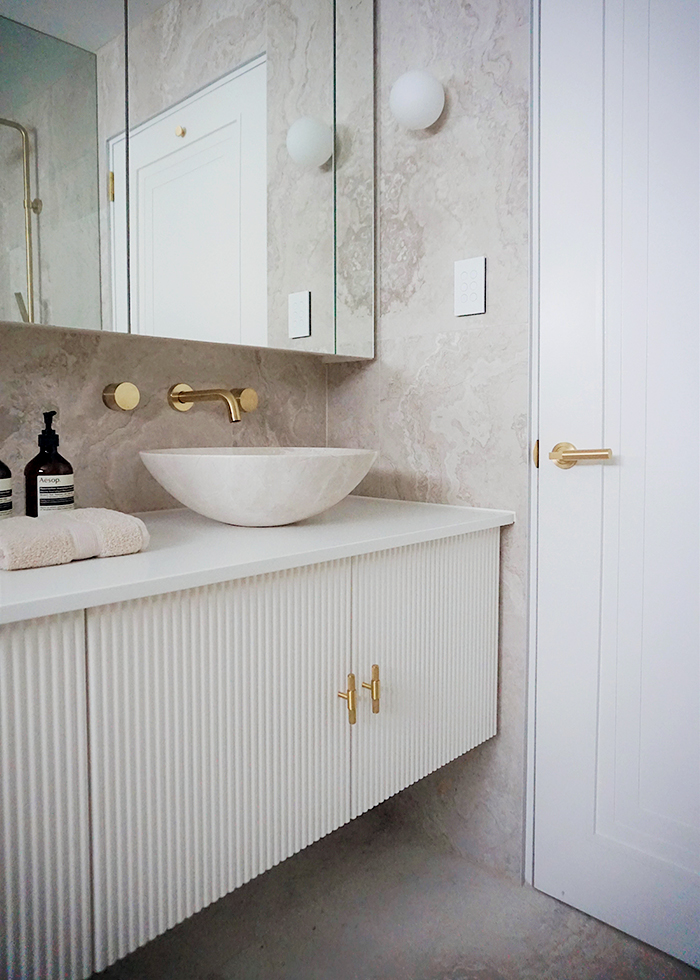 The Logs 14mm lend a softness to the look of the vanity above. This design has a fine and luxurious feel, making it quite unique. The panels are made from moisture resistant MDF and come in 3 sizes: 2400 x 1200mm, 2700 x 1200mm, and 3600 x 1200mm. It is recommended when making doors from 3D wall panels that the 25mm thickness MDF board is specified and ordered to allow for hinge hole drilling in the rear of the doors.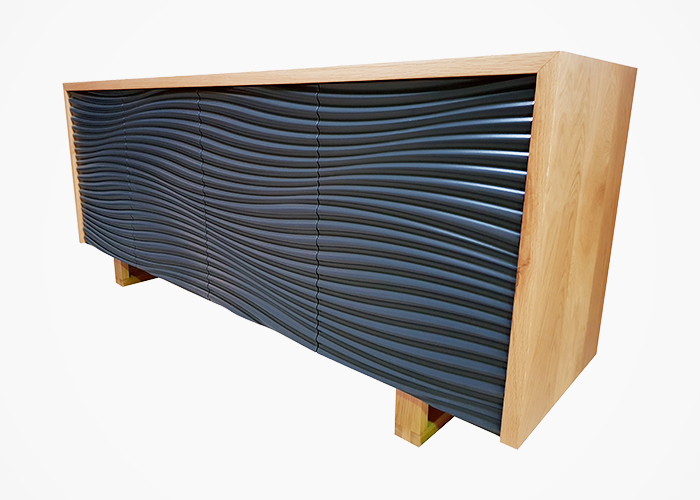 Statement pieces can be made easily, such as entertainment units or bedside tables. The Contours design painted in black has been used to great effect on this beautiful cabinet.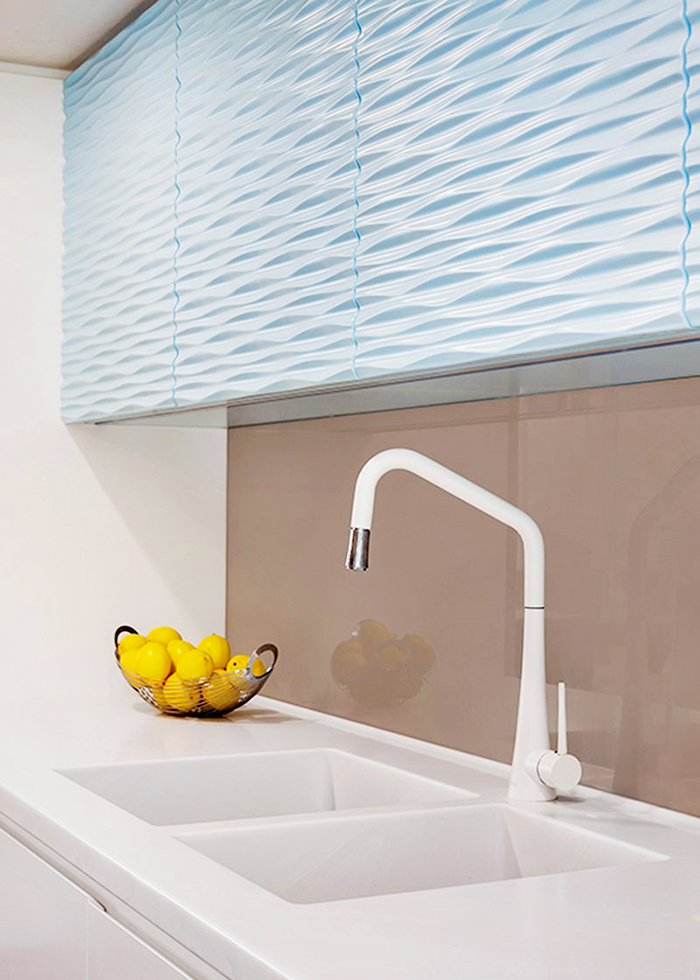 The doors above have a more organic look with the Ripples design. Consult with your joiner or builder to turn these fantastic panels into beautiful doors in your next renovation. Note though that the panels are prone to bow, so we recommend using them on small doors only as the bow may be more pronounced in larger doors.
If you need some more inspiration, browse our website at www.3dwallpanels.com.au. Alternatively, if you would like to contact us to have a chat about your next project, please call or email today.