Logs Textured Wall Panels for Blow Dry Bar by 3D Wall Panels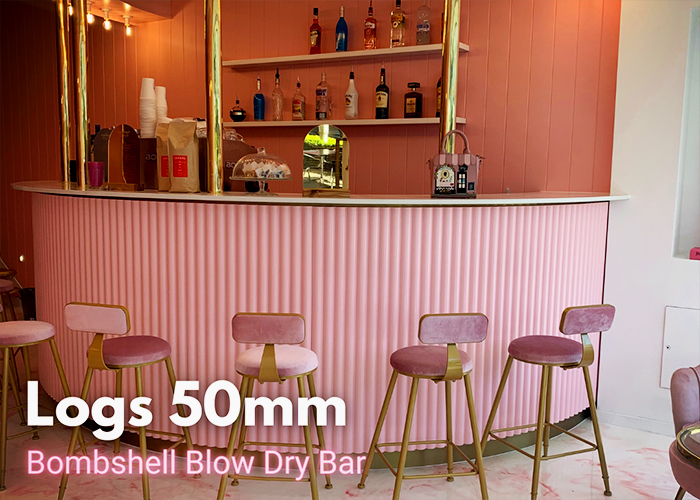 Get blown away by Bombshell Blow Dry Bar
One of our newer designs, the Logs 50mm was used to create a statement and a beautifully curved bar front for the ever so lovely Bombshell Blow Dry Bar in Penrith. This unique design is made in 25mm thickness and really adds a wow factor to any room.
Painted in a barbie doll pink to perfectly match the rest of the fit-out, the team at Lucro Projects completed a wonderful job with this great installation. They achieved the curved bar with various depth saw kerfing. The Bombshell bar is now ready for their lucky customers to sip cocktails and enjoy the resident DJ while having their hair and beauty treatments done.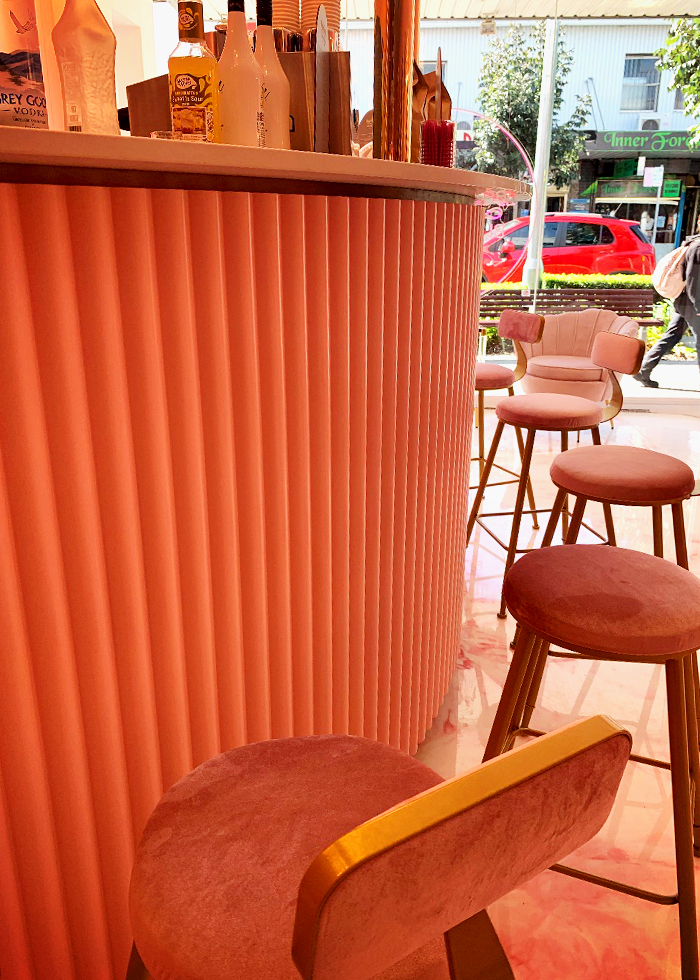 Interested in this design? The great thing is it comes in 3 sizes - 2400 x 1200mm, 2700 x 1200mm, and 3600 x 1200mm - and is made right here in Australia! 3D wall Panels can transform a simple room into a showstopping feature. Take a look at other projects featuring our Logs design in varying diameters of 100mm, 50mm, and 14mm to suit your design concept.
If you need some more inspiration, browse our website at www.3dwallpanels.com.au. Alternatively, if you would like to contact us to have a chat about your next project, please call us or email today.