Acoustic Pipe Wrap from Pyrotek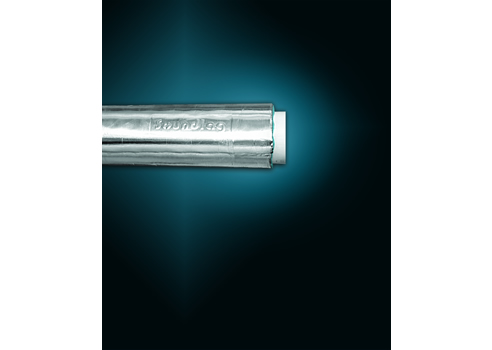 Soundlag - The Original Acoustic Pipe Wrap

Pyrotek Noise Control products have an enviable reputation in the marketplace. They are well known for effectively reducing noise in a variety of situations and for their ease of installation. Pyrotek are the products of choice and are specifically requested by knowledgeable, acoustic consultants, architects, building designers and sound engineers. Pyrotek is introducing embossing to its Soundlag range. Embossing is more than clever marketing - it delivers tangible benefits to our customers:
Embossing gives confidence that a genuine Pyrotek product has been installed, not lesser quality alternative.
During building audits, inspectors can see at a glance the product that has been installed and be confident that the lagging will last the lifetime of the building
Project managers can also see instantly that the correct lagging has been installed in the correct location, removing the need for destructive inspections.
Embossing is a simple way to identify and distinguish Pyrotek products, giving customer's confidence that their noise issues are being managed with the most suitable products available