Driveway Re-surfacing with StoneSet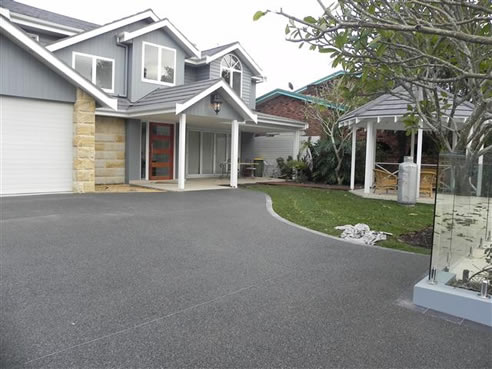 The icing on the cake....
This stunning renovation project on the NSW Central Coast has just received the finishing touches including this driveway refurb; extending the usable area and dramatically increasing kerb appeal.
The existing 30 year old tile surface was still strong, but looked dated, so rather than ripping this all up and starting again it was utilised as the base for the new StoneSet surface.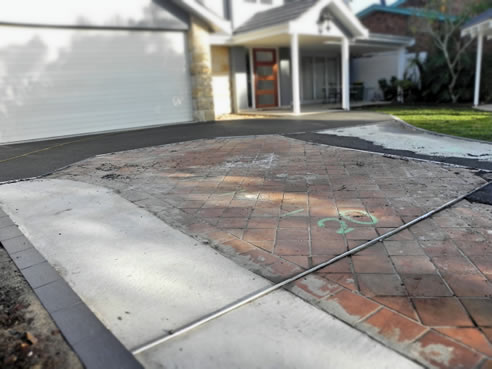 Some great feedback from the project designer...
"We selected to use StoneSet as it is a product that purposely can renovate existing driveways. By using StoneSet we were able to retain the existing concrete driveway. We could reshape where necessary by adding new concrete pieces changing the footprint to suit the new renovations of the dwelling.
The StoneSet topping was considered the most cost effective way of renovating the driveway, saving the client $15,000-$20,000 when compared with the cost of removing the existing concrete drive and replacing with a new. The product's great warranty also influenced our decision.
The finish of the StoneSet product is superior, provides a high quality finish which compliments the renovations of the dwelling. The feedback from anyone who views the driveway, has been surprised that it is actually a renovation to an old driveway, as it looks brand new." - Louise Williams LAW Building Design
If you have an old concrete driveway you think we can save, give us a call today 1300 392 155