Custom Glass Mosaics from Your Own Artwork with Trend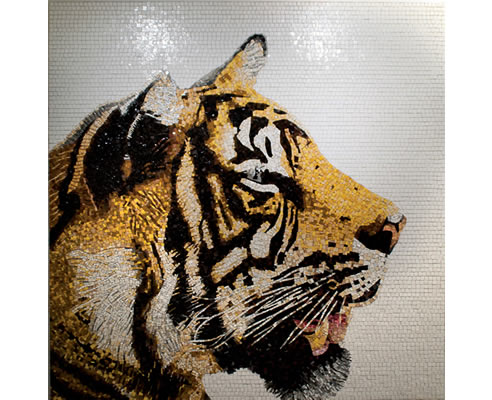 Custom glass tile mosaics, providing modern interpretations of classic mosaic art, are now available from Trend Group Australasia. Drawing upon more than 300 colours of Italian glass mosaic tiles and three different tesserae formats, the Kent-based company is able to work with interior designers and architects on translating any artwork, design, photograph or fabric sample into a gorgeous hardwearing mosaic surface that will last a lifetime.
Employing advanced CAD software, Trend's Italian studio is able to create a precise digital interpretation of any source design, with the pixelated properties of mosaic glass tiles enabling the artistic replication of virtually any image. Careful selection of the correct tile sizes, whether 1cm, 1.5cm or 2cm square formats or hand-cut mosaics, enable the computer-aided designs to be scaled according to the required installation area and pattern repeat specifications.