Digital Concierge for Retirement Living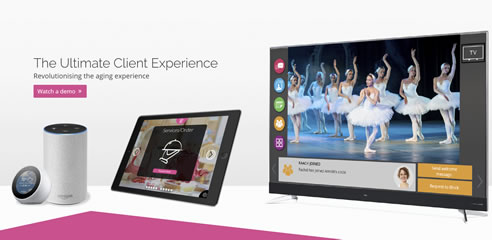 Retirement living providers are looking to digital concierge solutions, in an attempt to offer true resort style living and compete with the rising trend towards staying in one's own home. Changing consumer preferences and government funding is driving huge growth in home care, making it accessible for people to stay living in their own homes for longer. As a result, retirement living providers now need to compete with home care options, as well as with one another.
Retirement Living operators using Digital Concierge solutions to offer resort style ordering and booking experiences and extra services, while building more engaged and socially connected communities, are succeeding to attract more investment, higher occupancy, and better returns. In a survey conducted by CareVision, 73% of retirees and their children said that they would choose an operator that offered digital concierge and smart home technologies over one that did not.
CareVision's world-leading Digital Concierge platform, is the preferred solution for some of Australia's largest Retirement Living providers, offering unparalleled user experience that is built directly into the major TV brands, across Tablet, mobile and Smart Speakers and is specifically designed for retirees and older people's technical abilities and preferences. The CareVision Digital Concierge Solution is also re-connecting families and building stronger communities within and between villages, reducing social isolation and encouraging an active lifestyle, healthy behaviours, and a greater sense of security and well-being.
To learn more about digital concierge solutions for your retirement living community visit the CareVision website or give the team a call 1300 324 070.