Sonic Force Sound Barriers from Consolidated Security Merchants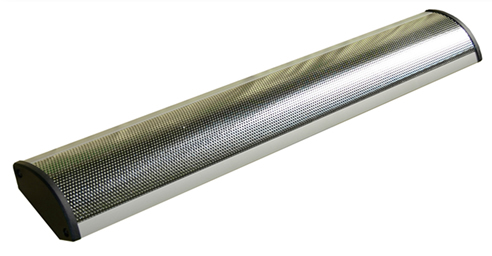 FINALLY, A SECURITY PRODUCT DESIGNED TO
"FORCE INTRUDERS OUT" AND PROTECT YOUR STOCK AND.......
.......IT IS BEING INSTALLED IN MANY TOP 20 RETAILERS!
I am sure you are already aware; more and more thieves are becoming more brazen and carry out break and enters without the fear of being caught.
The results with the Intenso Sound Barrier are amazing - as evident by the Blue Chip Customers who are installing it. It is that loud and unbearable it literally "Forces the Intruder Out of Your Store".
Intenso Sound Barriers emit an intolerable Sound Spectrum at 125decibels or even 127dB's. This "Sound Spectrum" is totally unbearable and forces the intruders to retreat from the protected area. The Sound Barrier integrates straight into an existing alarm system. It does not replace anything.
With the ever-increasing number of unauthorized intrusions including ram raids, the Intenso Sound Barrier is an ideal additional layer of security for:
Tobacconists
Petrol Service Stations - particularly those that sell Cigarettes
Liquor Outlets
Or any store or business that holds significant amounts of cash on site or high value product
Not only is it the loudest Sound Barrier on the market, but is has 8 x Sounders, which are paired off, and each has its own patented undulating frequency, which gives it its own unique intolerable "Sound Spectrum!"