NASH National Industry Workshop 2018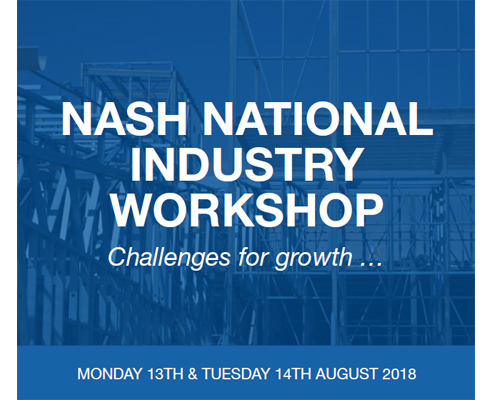 The NASH National Industry Workshop is being held on the Gold Coast, Queensland on 13th and 14th August 2018. The workshop will be addressing the challenges facing the steel framing industry as it grows.
We are excited that Larry Williams from the North American Steel Framing Industry Association will be attending and presenting on the challenges facing the North American steel framing industry and how they are being tackled.
Challenges facing steel framing in Australia include: