Liftronic's freight lifts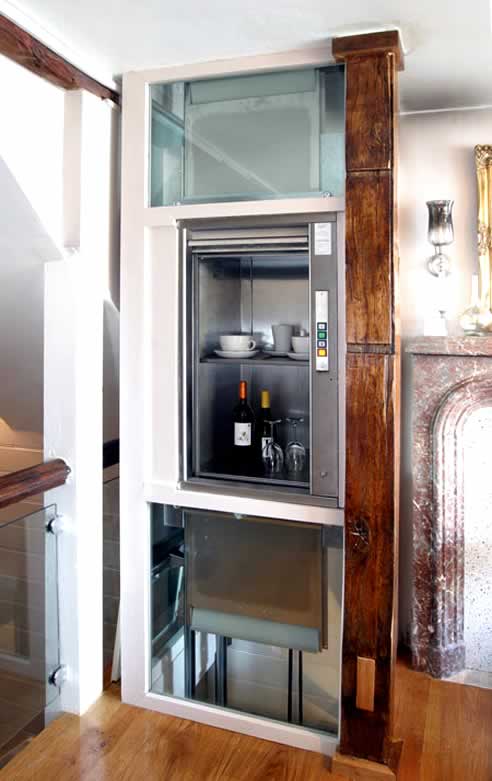 Microfreight - Goods Only
The Liftronic Microfreight, is designed to offer the simplest, quickest, most economical and reliable solution to heavy lifting problems. From trolley to palletised loads, from containers to heavy goods, Microfreight provides the answer!
The Microfreight is:
A goods only lift with rated load from 500kg to 1500kg.
Supplied with its own robust structure supported frame which enables it to be installed virtually everywhere and it does not rely on a load-bearing wall, or a lift shaft support.
Especially suited for transporting goods between floors.
Microlift - Service Only
The Liftronic Microlift is the ideal solution in restaurants, hotels, pharmacies, hospitals, offices, shops, or even in your own residences.
The Microlift is:
A Small Service lift with rated load from 12kg to 300kg.
Supplied with Structure supported frame for quick and easy installation at any site.
The Ideal solution for the moving of loads between various floors of a building.
If there is more than one floor to carry packages, medicines, dishes, documents or anything up or down, it's always hard work.

Microlift provides the ideal solution.