Gallium downlights by Hotbeam an environmental superior to fluoro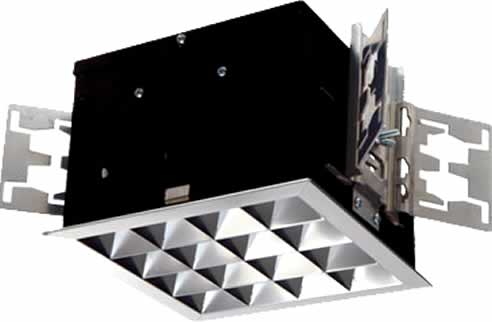 The Gallium GS6 fitting is a high-powered LED downlight. It provides the lumen output and efficiency of compact fluorescents - without the environmental side effects.
This fitting features a 6 inch square, 16-cell louvered reflector. The understated design of the GS6 LED downlight fits in with contemporary commercial and high-end residential settings. The GS6 employs a heavy-duty heat dissipation system to maximize efficiency and LED life, and a 45-degree shielding angle to eliminate glare and ensure visual comfort.
The Gallium provides the following:
Very long operating life.
Available in warm, neutral and cool color temperatures.
High lumens output.
Very little heat produced by the fitting.
High Optical efficiency.
Optional dimming.
18 gauge steel housing.
Mercury free technology.
The Gallium has been designed for use in offices, corridors, lobbies, conference rooms, retail spaces, medical facilities and residential space.
About Hotbeam
Hotbeam specialises in providing sustainable products and solutions. Our environmentally friendly products utilise the latest LED technology. We understand the technology and back our products with quality advice, service and support.