Hotbeam CeeLux HB13 LED energy efficient downlight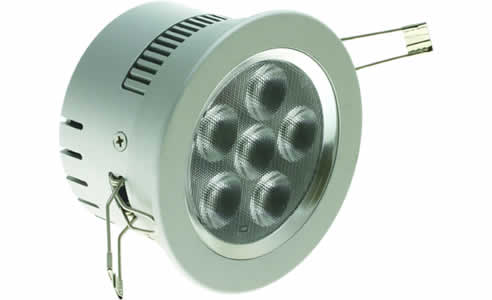 The new Hotbeam CeeLux HB13 downlight fitting offers unparalleled light output using energy efficient LED technology. With no heat in the beam and no UV emitted, the advantages of LED lighting are brought to you in this easy to install energy saving replacement for your halogen downlights. The CeeLux HB13 consumes just 13 watts of power to produce light equivalent to a 35 watt halogen bulb.
The CeeLux HB13 comes in a 60 degree beam angle. It's beam is even and smooth and comes in a warm white (3000k) colour temperature - just right for room lighting. The HB13 has a clean finish with an anodised aluminium trim. Attractive and unobtrusive, it is at home in residential, retail and commercial spaces. The fitting operates at a low temperature ensuring safety in the surrounding ceiling space.
It is easy to install, requiring a 100mm cut-out. The trim measures 110mm. The CeeLux runs from 240VAC directly so requires no transformers.
With the benefits of Hotbeam LED technology, the CeeLux HB13 gives you a simple and long lasting downlight option. Contact Hotbeam to find out how you can use the CeeLux HB13 to significantly lower your energy and maintenance costs.