Permeable Paving Design Brisbane from StoneSet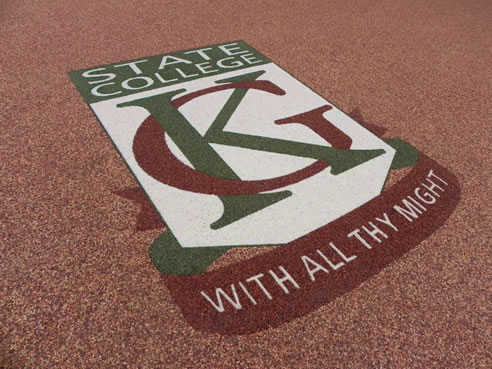 StoneSet School logo in Brisbane
Brisbane StoneSet installer, InterStone, recently completed an second area at the Kelvin Grove School, near the state capitals CBD. The area consisted of 160m2 of 6mm Bronze and incorporated the schools logo. The project took just two days to complete and was an overlay of existing, but tired looking asphalt.
As a permeable product, StoneSet can be installed over permeable bases such as Atlantis Gravel Cell structures or just road base to create fully permeable and fully functional surface for pathways, driveways and tree surrounds.
The low preparation can keep costs down on projects with existing concrete and asphalt surfaces.