Australian Made Showcases and Display Cabinets from Artisan Products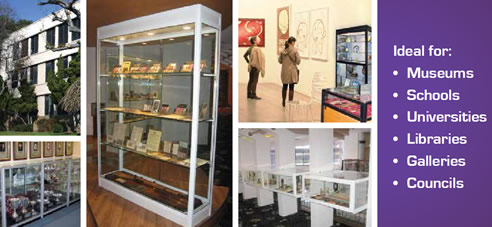 Whether you want standard models or require custom design and build, Artisan™ are the Australian specialists.

We design and manufacture locally from high grade materials and offer prompt delivery Australia-wide. Being manufacturers, we maintain strict quality control all the way. That's why hundreds of institutions have trusted us with fitouts that number in the tens of thousands!