Square suite showcase system by Artisan Products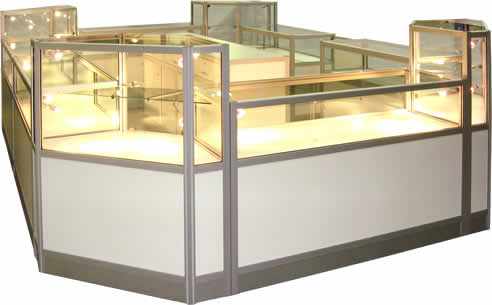 Artisan™ is very pleased with its recent development of a highly distinctive square suite showcase system. This refined look creates a new definition for showcase aesthetics with exceeding and unparalleled class.
This welcomed advance is naturally at home in a continuous line-up of showcases or counters & holds legendary charm in a kiosk-style scenario such as this up-market jewellery retailer.
No doubt the retail customers will be lured to his merchandise by the subtle beauty of Artisan's displaycases. Even he will be as equally impressed by Artisan's achievement as by his own creations.
He'll be as proud of Artisan's workmanship as his own craftsmanship.
Artisan - making it easier for the specifier and their clients - Australia-wide.