Autonomous Wireless Linked Emergency Alert System from CSM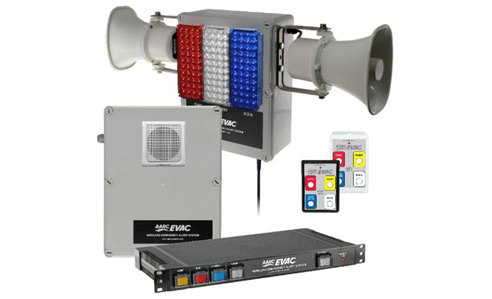 CSM are Proud to Introduce: AARC EVAC
Autonomous Wireless Linked Emergency Alert System = Better Response Times & Better Outcomes
Communications are vital to the success and best outcomes of emergency management.
Standard sirens and voice messages - Australian Standard Alert Tone.
S.O.S./Duress - Zoned call for assistance.
Evacuation & Alert - Zoned assembly messages.
Lockdown - Discrete alert or public warning to suit the application.
Autonomous, self-contained receivers eliminate the single-point-of-failure traditional P.A. based systems.

Consolidated Security Merchants Profile
03 9558 8455
Unit 144, Axxess Corporate Park, 45 Gilby Rd, Mt Waverley, Melbourne, VIC, 3149