Wavebar Noise Reduction Mass Loaded Vinyl from Pyrotek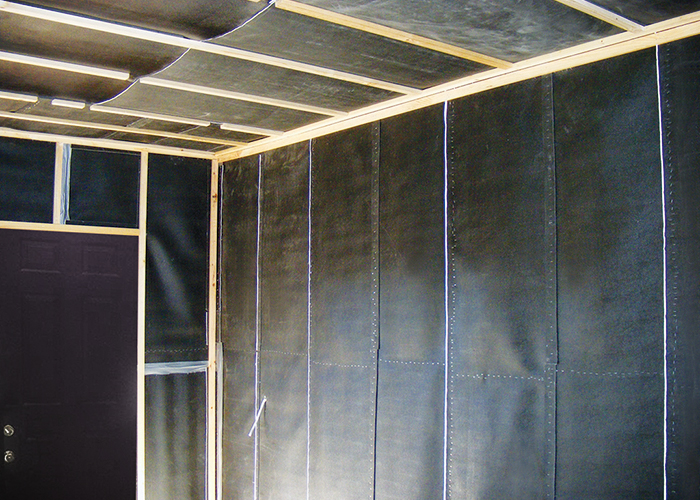 Noise reduction has become increasingly important in modern design applications. The comfort and privacy of domestic residents, as well as acoustic ergonomics for employees in a commercial setting, is coming to the forefront of architectural concerns.
Pyrotek, one of the global leaders in acoustic and thermal materials, our engineering team developed the performance improving Wavebar® product. Wavebar is dense, thin, highly-flexible, tear-resistant mass loaded vinyl (MLV), achieving high-performance and high transmission loss throughout the various weight ranges.
Australian made and tested by Canterbury University, Wavebar has been designed to meet market requirements for reducing noise in the residential building, commercial and industrial markets, globally. While often tough to create a noise-tight seal, due to the number of obstructions inside a building - pipes, ducting, light fittings, power points etc. Wavebar® is simple to cut and install - providing flexibility when installing in challenging places.
Wavebar applications:
Inside cavities or over lightweight wall, ceiling and floor constructions.
Home theatre rooms, office partitions, meeting rooms.
Between the plenum chamber of a floor slab, the roof and adjoining partition walls.
Acoustic doors.
Can be laminated onto lightweight structures to damp vibration and reduce airborne noise.
Easily draped over fencing to create an acoustic barrier.
From an environmental perspective, Wavebar meets the highest standards, containing no ozone-depleting substances, in full compliance with European and Australian standards for Volatile Organic Compound (VOC) emissions. Wavebar is also free from lead, odour-producing oils and bitumen, resistant to most chemicals, solvents and petrol, and is resistant to weather and UV light.
For more information on the Wavebar range, visit www.pyroteknc.com.